Incredible MCM London cosplay in our latest video.
Autumn is officially here, and in Europe we're getting ready for the end of the convention and cosplay year. However the cold weather didn't deter cosplayers at MCM London!
With around 130,000 visitors at the convention, it was clear that fans were making the most of the incredible event.
Many people brought incredible costumes for the UK's biggest convention. The cosplay scene was on fire with everything from huge armour builds to intricately detailed ball gowns.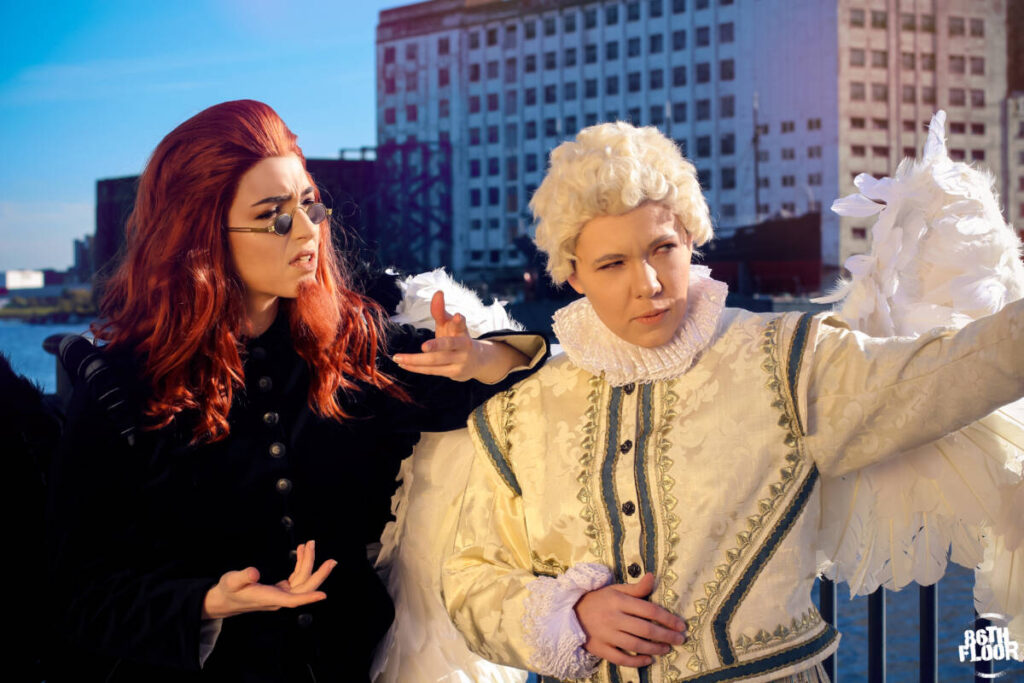 We were thrilled to get to film with USA based cosplay superstars and judges Cowbutt Crunchies. The duo are amazing cosplayers and are well known for their beautiful cosplays and wig builds. They also pop up several times in the video so keep an eye out for them!
With so much talent assembled, it's almost impossible for attendees to see all the cosplay MCM has to offer, but we did our best! Check out the video and let us know what you think.

We ended up making three Cosplay Music Videos from the footage we shot. You can see them all using the playlist above.
We ran the length of the ExCel Centre, seeking out as much of the cosplay at the event as possible so you don't have to. Sit back, relax and try to beat the post-con blues with our cosplay music videos.
While we spent the majority of the convention filming, there were a huge number of events and amazing appearances that we weren't able to attend.
Highlights included: Jason Momoa talking about his new show on Apple TV, A Simon Pegg Q&A, three separate Hasbro panels, and a sneak peak at Cyberpunk 2077.

We also shot a behind the scenes video chronicling some of our adventures making this video check it out here.
Do You Love Cosplay and Conventions?
If so check out our other cosplay Music Videos from across the world. Click here to see the amazing cosplay of Japan Expo. Or click here to read about and see the video of Europe's prettiest convention Dokomi!
MCM London Expo – UPDATE
MCM was put on hold in 2020 due to global events, we're delighted to see that it is returning to London this October. The event will be held on 22nd – 24th October and The 86th Floor are planning to be there!
More Incredible Cosplay from MCM London
About Post Author
Get social - follow us on these Networks!