After Making One Great Spider-verse Cosplay Video – What Next?
Making our first Spider-verse cosplay video "Jackpot" was an absolute joy. Miranda wrote about the experience of making it here, and it's still one of the videos I'm most proud of.
When it came to making a sequel, I was actually super nervous. The first video had been such effortless fun, that I didn't want to spoil it.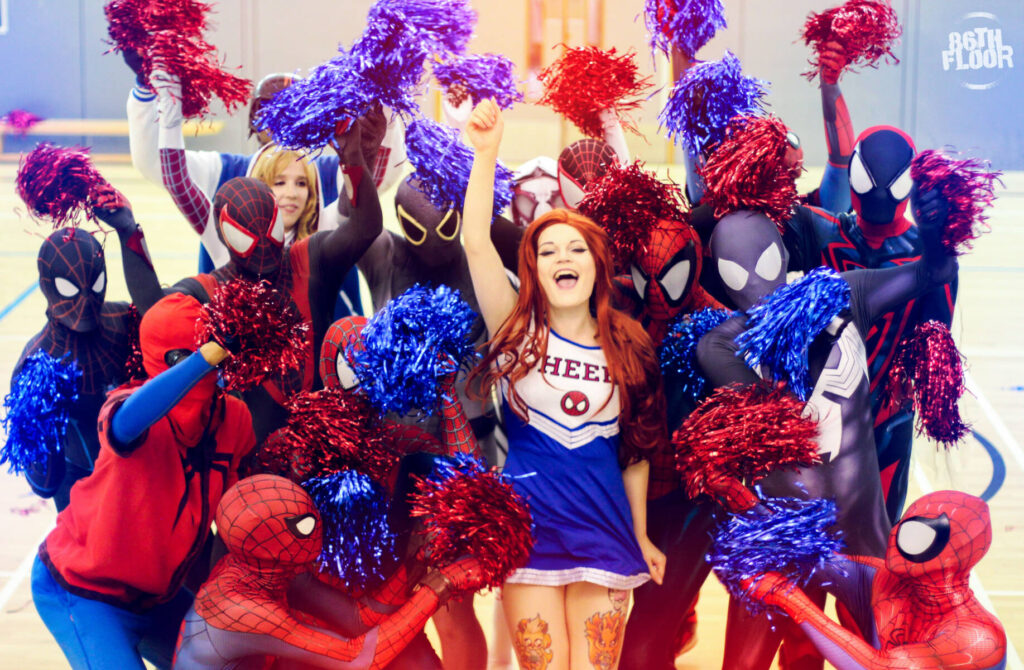 To make matters worse, since the original Spiderverse video had come out, the best Spider-man film EVER had been released "Into The Spiderverse".
Spiderverse became my favourite film of 2018 (and 2019 for that matter). Funny, dramatic and moving, with relentless imagination. It managed to actually translate comics to the big screen in a way that blew my mind.
Luckily the Peter Parker intro sequences throughout the film served as inspiration. For some reason after seeing the film I knew I wanted to see Peter Parker(s) from the multiverse hang out and have fun. And at the core of it, I wanted MJ and Peter to have a date.
This somehow led us to Spiderman sports day! Peter could hang out with the other Spider-folk from across the multiverse and have a day off.
With this in mind we started looking for a location. We originally thought about using an athletics field, but the UK weather is too unpredictable. With some help from Aston University we ended up taking over their sport centre for the day!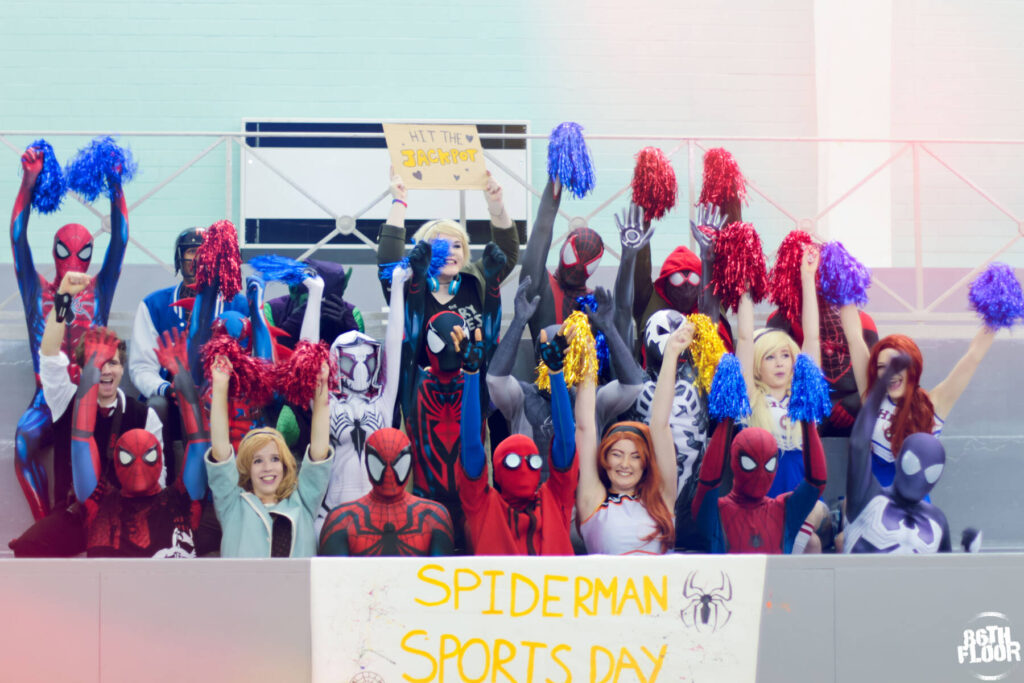 Recruiting Spider-verse Cosplayers
Luckily a lot of our cast from Spiderverse Jackpot returned for the shoot. It was great to have them back!
Along with a bunch of new cast members, we had a cast big enough for Basketball, Boxing, Sack races and even some Egg and Spoon!
One of our long term collaborators Jamie Coatsworth played the role of unmasked Peter Parker. (As well as donning the mask to be in the big group scenes too, can you spot him?)
We were also super grateful to get JinxyDragon back as MJ. Jinxy played Mary Jane in the Jackpot video, and this time she was back in full cheerleading uniform.
There were so many highlights to the day that it's hard to put into words how much fun it was! And if the Spiderverse video wasn't enough fun, we were heading off to film another Cosplay Music Video the very next day, and the following weekend I would be heading off to DragonCon.
Post-production saw us add lots of split-screens and half-tones, to reference the art style in the Spiderverse film.
In some small way, I hope we managed to pay tribute to Into The Spider-verse, while still making a video that was as much fun to make as Jackpot.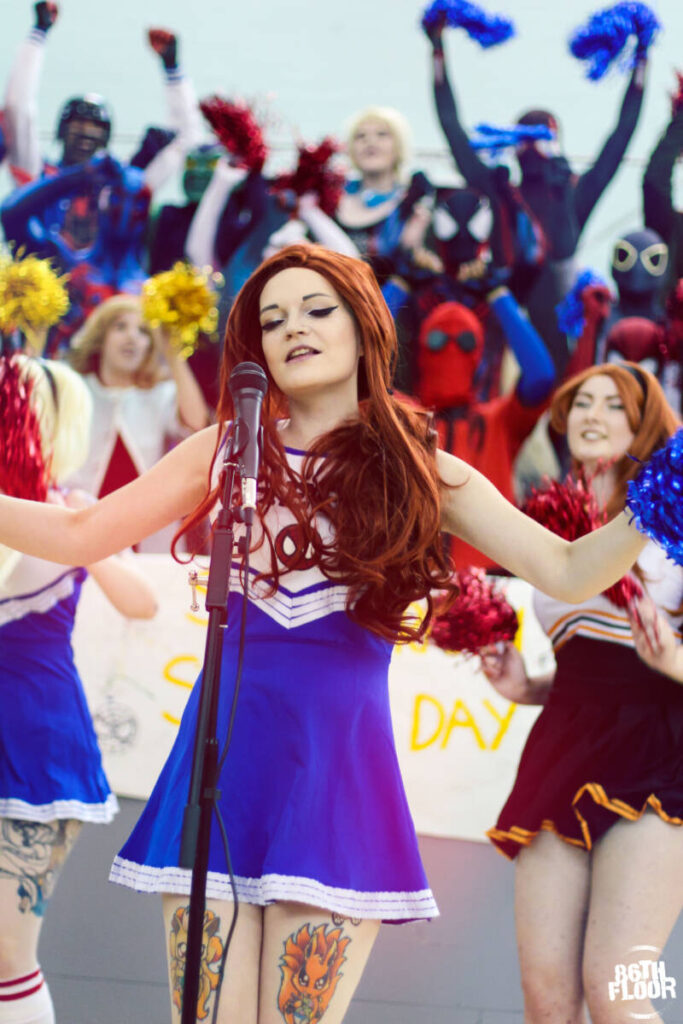 I'm also glad that Eddie from Food and Cosplay returned to his role as the Spiderverse security enforcer (and took some amazing photos).
Making both of the Spider-verse cosplay videos has been amazing fun. I've recently started thinking about making a third video…
SPIDER-VERSE COSPLAY VIDEO SHOOT GALLERY
About Post Author
Get social - follow us on these Networks!