It's cosplay love month – and we are here with a brand new video celebrating our favourite shots that tell a cosplay love story!
No matter if you're cosplaying with a romantic partner or with friends, cosplay love is always so much fun. Enjoy shots of our favourite fictional couples and groups from TV, film, and beyond!
From the romantic pairings of Ladybug and Chat Noir, Arataki Itto and Kujou Sara, The Joker and Harley Quinn – to the platonic groups of Love Live cheerleaders, My Hero Academia students and Anna and Elsa from Frozen!
There are simply so many fantastic characters out there to feel the cosplay love.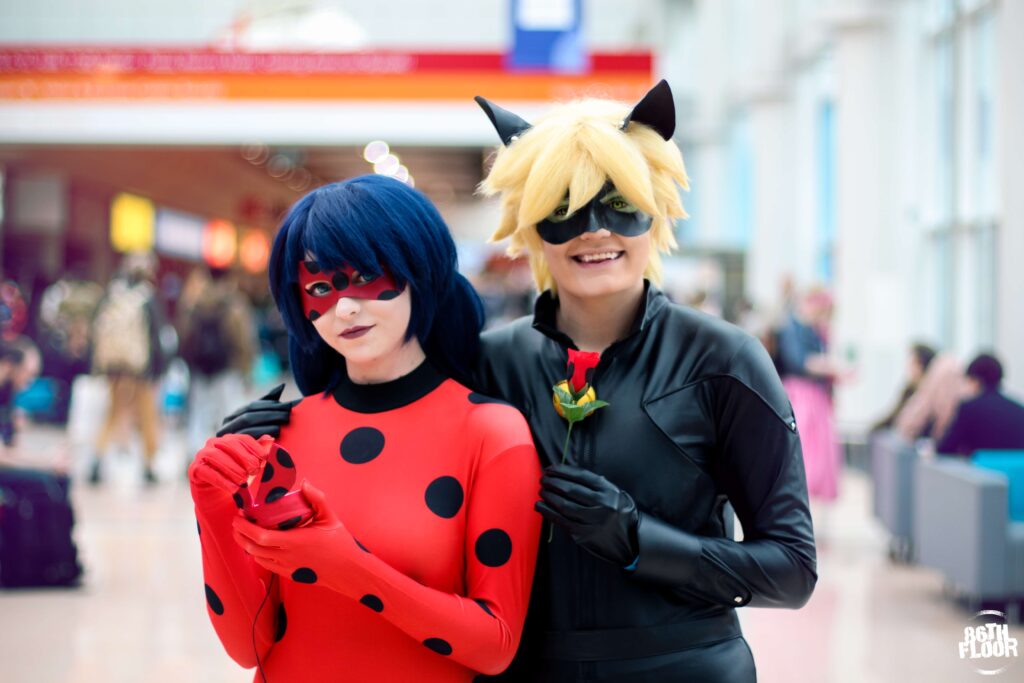 Cosplay love – couples!
Cosplaying romantic characters is a great way to express your love for fictional characters and friends and create lasting memories of the moments you spend together cosplaying.
We have filmed cosplay couples at so many conventions worldwide, such as MCM London, Dokomi, Japan Expo, Dragoncon and New York Comic Con – people show their cosplay love by cosplaying duos all over the world!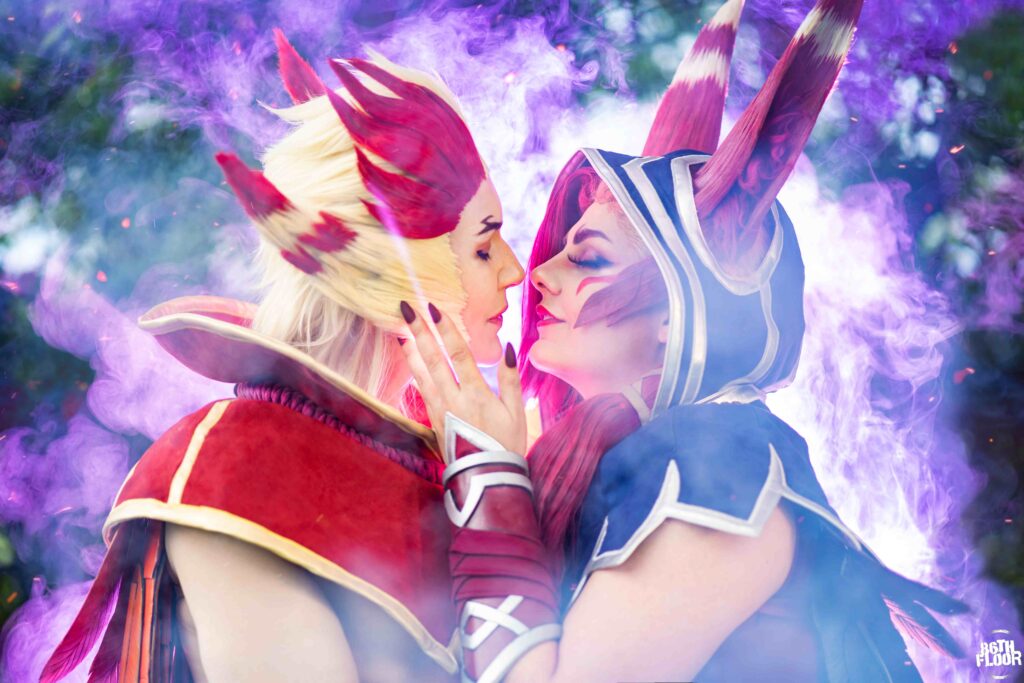 And there are examples of duos and groups from all kinds of fandoms in our Love Supercut – from Miraculous Ladybug, Dream SMP, Genshin Impact, Legend of Zelda: Breath of the Wild, Naruto, The Owl House, Critical Role and more!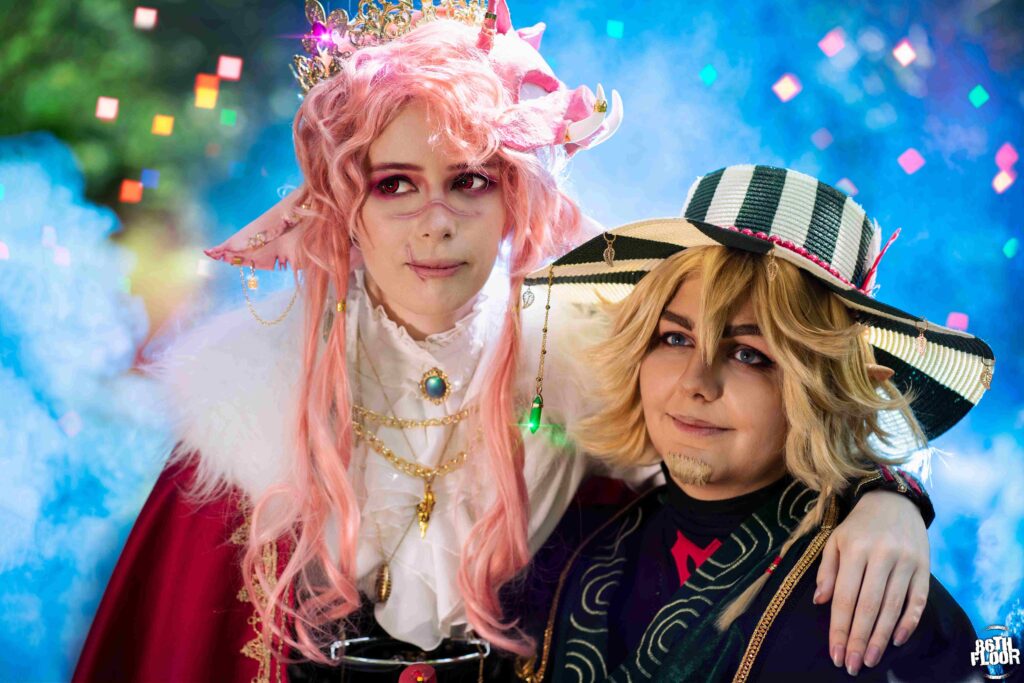 Let us know what your dream cosplay duo is in the comments – I've always wanted to cosplay the Enchanted princess Giselle and James Marsden's character Edward, or get my anime freak on and cosplay Deku and Uraraka from My Hero Academia!
Cosplay love – groups!
And of course, cosplay love extends to groups! We filmed a phenomenal love live cosplay group at MCM Birmingham – what better way to celebrate your friendship at an anime event than by cosplaying a bunch of characters who are also best friends?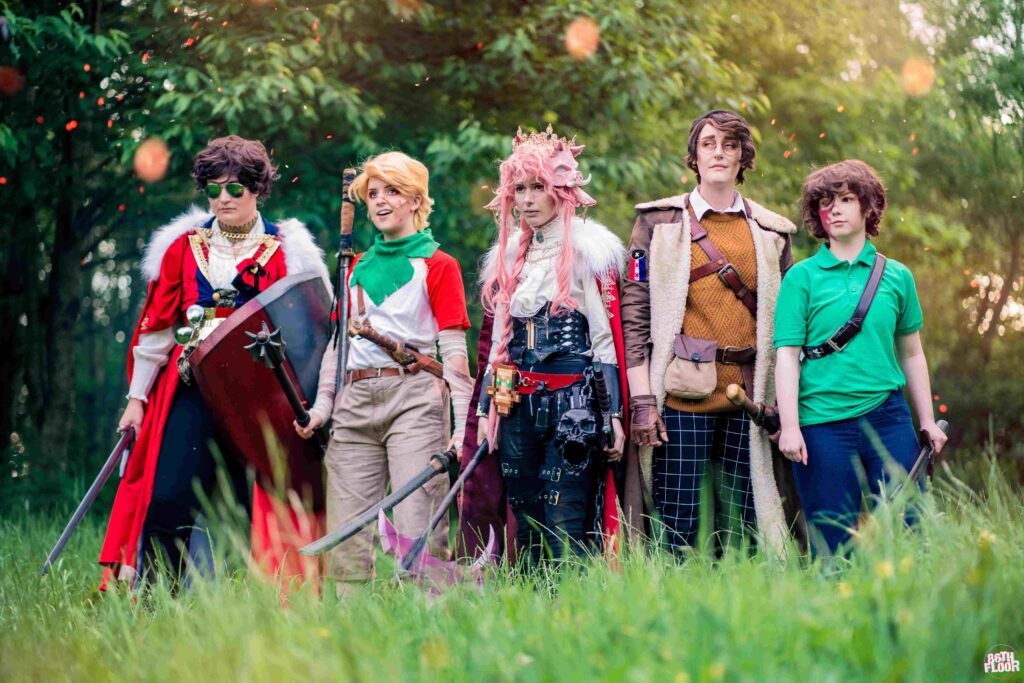 The world of cosplay is filled with love and acceptance – no matter who you are or who you choose to cosplay with, there will always be people who will support and accept you.
We love cosplay and its ability to bring us together as we celebrate our love for fictional characters, but we also love cosplay for being a place of inclusivity, acceptance, and understanding.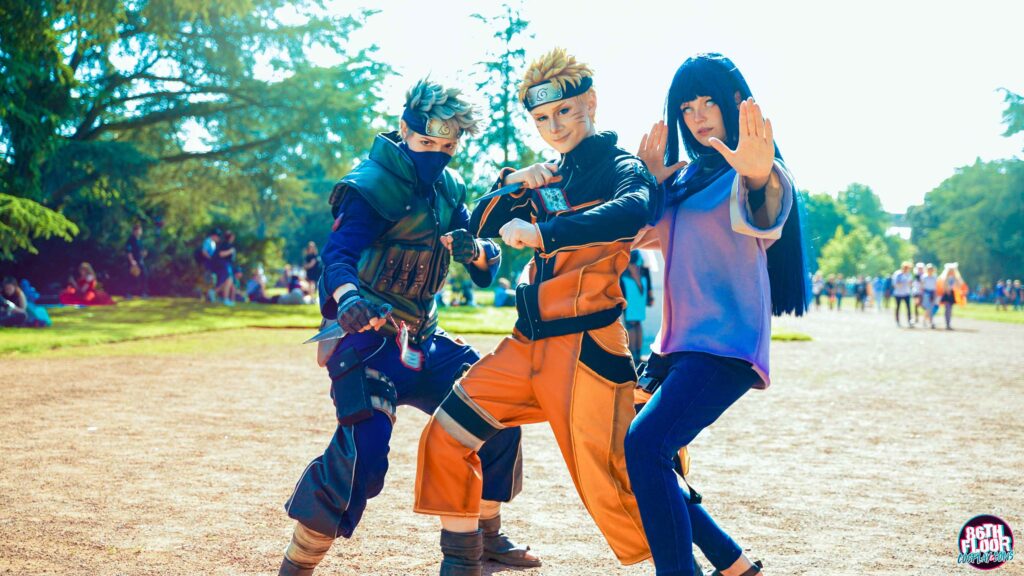 We think we've captured that vibe perfectly in our Love Supercut, and we hope it fills you with all the Valentine's Day love inspiration you've been searching for this February!
We hope this Love Supercut is inspiration for you to cosplay your favourite duos and groups – be it famous anime couples like Sailor Moon and Tuxedo Mask, or giant friendship groups from The Owl House. Cosplay with your friends or loved ones at your next convention and feel the cosplay love!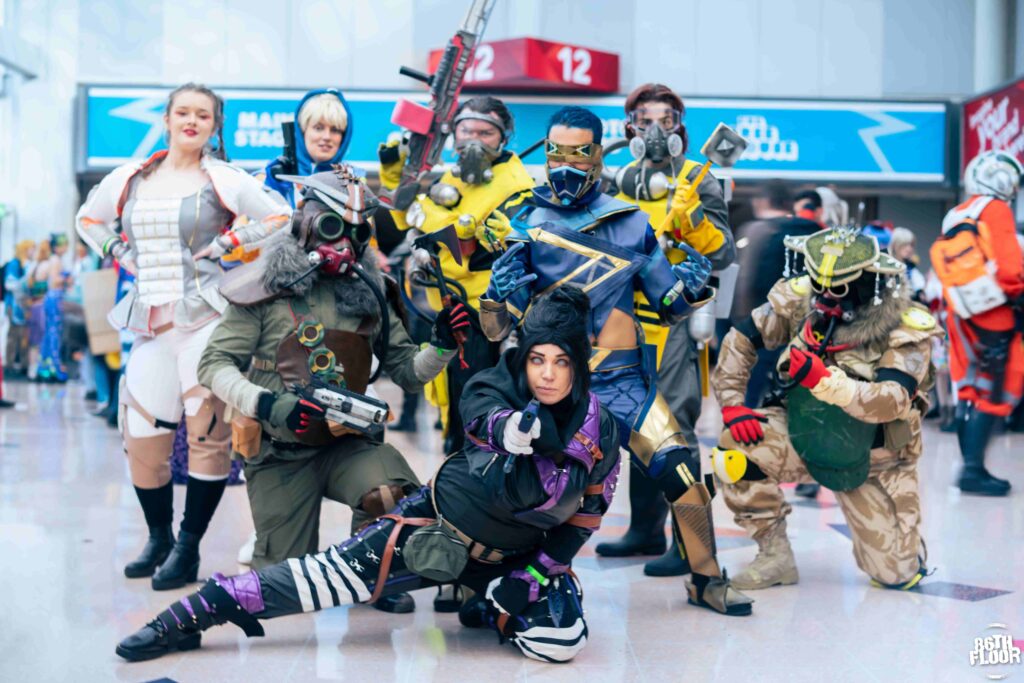 What cosplay content should I explore next…?
Want to see what we got up to last year? Then check out…
2022 Cosplay REWIND – The BEST Shots of Cosplay we got at Comic Conventions in 2022!
Watch our NEW Miraculous Ladybug and Cat Noir Cosplay Music Video: YouTube Challenge!
Dream SMP – in REAL LIFE?! Watch our BRAND NEW Dream SMP Cosplay Music Video!
And if you want to look like our amazing Patreons in their Showcase Shoot pics…
https://www.patreon.com/86thfloor
About Post Author
Get social - follow us on these Networks!