Cosplay has never been bigger! In 2022 we were able to film cosplayers from all around the world, visiting comic conventions all across Europe to capture the VERY BEST cosplay of the year.
After months of hard work, we've finally put together our 2022 Cosplay REWIND – an exciting and action-packed YouTube compilation featuring some of our BEST shots we've ever taken as cosplay videographers!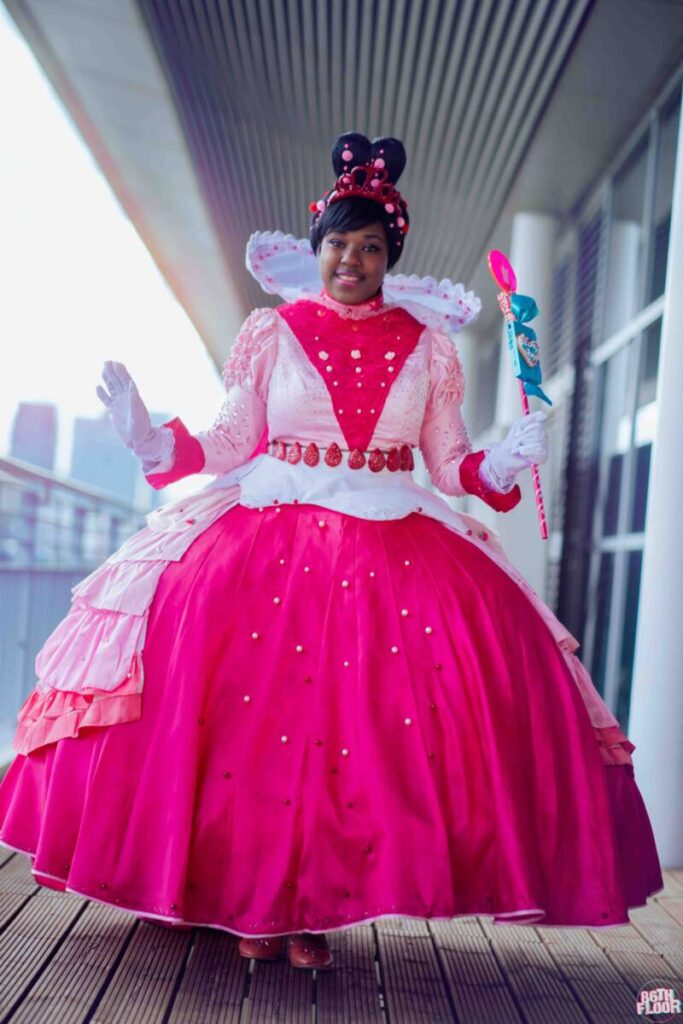 From superheroes to anime characters, there's something for everyone in this video celebrating 2022 Cosplay. We got up close and personal with cosplayers dressed as their all-time favorite characters – from Batman to Vegeta – capturing every detail and cosplay addition imaginable.
At every Comic Con we attend, cosplayers bring their own unique style and flair to their character in a way that always leaves us amazed!
We even had some special cameos from famous cosplayers, like Taryn Cosplay and Cowbutt Crunchies!
You don't want to miss out on this video! We guarantee you'll be inspired by all of the talent showcased in our 2022 Cosplay Rewind.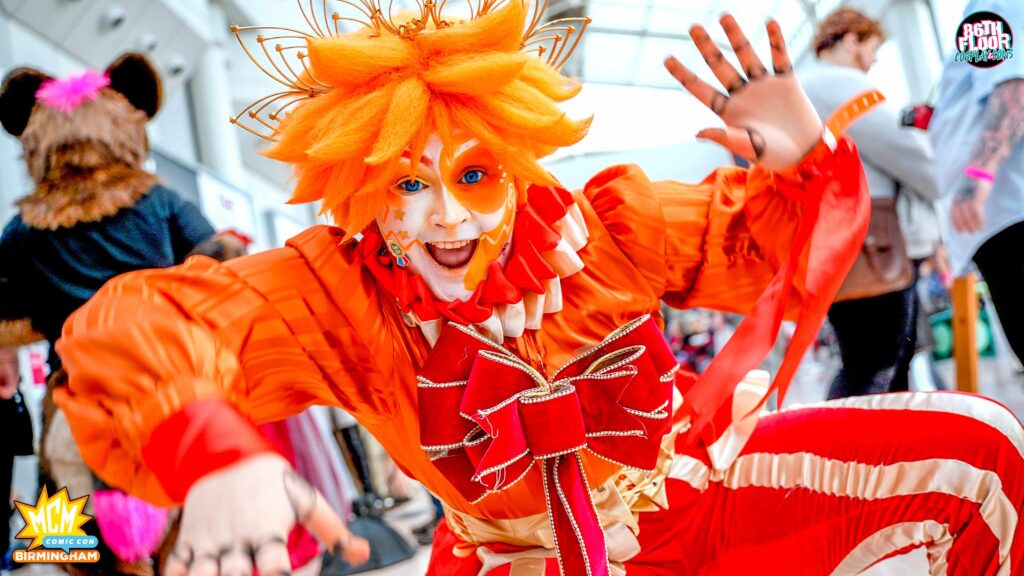 So, which 2022 Cosplay Conventions did we attend…?
Japan Weekend
We were honoured to be able to explore Japan Weekend 2022 and film cosplayers from near and far. It kicks off the 2022 cosplay convention year in February, and getting to wear your favourite cosplay costumes in gorgeous sunny Madrid?
It's every cosplayer's dream come true! We filmed so many popular franchises here – one of our favourite shots was an excellently creepy Bruno, from Disney's very beloved movie 'Encanto'!
But Japan Weekend wasn't the only 2022 cosplay event we attended this year. Next month we got to attend…
Megacon Birmingham
We returned to our home turf in the UK with a bang!
This 2022 cosplay convention was filled with cosplayers of all ages and styles – all dressed as their favourite characters. It was truly inspiring to see so many people coming together to celebrate cosplay and fandom culture in one place.
We were mesmerized by the attention to detail each cosplayer put into their costume creation – from handmade props to special effects makeup, every cosplayer brought something unique that made us go wow.
CosXpo
At CosXpo in Reading, we were lucky enough to capture 2022 cosplay photoshoots in beautiful outdoor environments.
We got some stunning shots of cosplayers posing in lush forests and vibrant gardens, giving us a welcome creative break from convention halls and letting us truly bring costumes to life – we were especially obsessed with all the gorgeous Genshin costumes we were able to film underneath CosXpo's famous cherry blossom trees!
MCM ComicCon London – May
In May, of course, we had MCM London Comic Con! We were excited to film cosplayers from all over UK and Europe, coming together with their cosplays under the gorgeous British sunshine.
This convention has always been a highlight of cosplay season for us, as it's such an iconic cosplay event filled with talented cosplayers, selling over 100,000 tickets per event!
We got some amazing shots of cosplayers posing around the venue, surrounded by their friends and fellow cosplayers. We had cosplayers from all walks of life, cosplaying classic characters and new favourites alike.
DoKomi
Then, our 2022 cosplay journey had us jetting off to Germany, where we got to attend one of the country's most famous anime conventions in June – DoKomi!
This cosplay event is known for its beautiful gardens and stunning cosplays! We filmed some amazing Naruto cosplays there – which was a real treat, as it's always great to see cosplayers bring their favourite anime characters to life. If you can brave the hayfever (we spent a LOT of time filming in tall grass!) it is an unmissable convention for the very best in cosplay photography and videography.
Japan Expo
And who could forget, the shining star of July – Japan Expo, in Paris, France!
Japan Expo is widely considered the biggest cosplay event of the year for European cosplayers, and it did not disappoint! The cosplayers here were truly on another level – from intricate cosplays to elaborate steampunk creations, every single cosplayer put their all into making sure they looked their best.
We had some incredible shoots at this 2022 cosplay convention, with cosplayers posing against a variety of backgrounds – from urban street scenes to dreamlike fairytale gardens.
We also got some amazing footage of the competition costumes for the long anticipated ECG (European Cosplay Gathering) – these cosplays were so detailed that you could almost feel them coming alive and it was a total honour to cheer on our friends who were competing there.
Gamescom
Fast forward to August, we got to go to Gamescom in Cologne. This cosplay convention is basically a cosplayer's paradise – with all the biggest video game franchises represented, it was an absolute feast for the eyes!
This is also where we shot Taryn's world famous Arataki Itto cosplay, which had us completely enthralled!
Gamescom is Europe's leading trade fair for all things digital – be it culture, movies, video games – so much so that is is often called 'The Heart of Gaming!' We met so many cosplayers there, and had some amazing photoshoots that we'll never forget.
MCM ComicCon London – October!
Then it was back to London for MCM October, our second blast at the ExCel for our 2022 cosplay adventure.
This time we got to have some dedicated time with our Patreon supporters on the Friday, in an 86th Floor Cosplay meet up! It is definitely something we would like to implement at conventions in the future, it was so successful and we got some absolutely gorgeous content in the golden hour.
MCM ComicCon Birmingham – November
And we were back at an MCM event, almost immediately afterwards, for MCM Birmingham in the NEC in November!
It was MCM Birmingham's first time being a three-day convention, and our first time being a three-person camera operating team.
It meant we got to film more cosplayers than we ever have before, and while it was easily one of our busiest conventions to date, we had an unforgettable time and cannot wait to go back next November!
But it wasn't just conventions that made up our favourite 2022 cosplay shots of the year.
86th Floor Cosplay Showcase Shoots
It was an honour to continue our tradition of our independently run 86th Floor Showcase Shoots, where our amazing Patreon supporters of any tier are invited to join us for a dedicated hour of a costume of their own choosing.
We basically spend the entire day running around capturing their amazing costumes – and without any of the restrictions conventions implement, we can go wild with fog machines, smoke bombs, standing lights, snoots, godoxes – the works!
Our Rewind includes footage from the two showcases we ran this year for our Patreons, in both an indoor location (where we got to do lots of exciting futuristic dark room shooting) and an outdoor one!
But those weren't our only dedicated shoots…
Miraculous Ladybug Cosplay Music Video – The YouTube Challenge!
We spent a lot of our time this 2022 cosplay year filming our friends from the cosplay community, but this year we got to add in some very special cosplays of our own to the mix – namely, we made another Miraculous Ladybug inspired cosplay music video, featuring Adrien, Marinette and Chloe trying to become YouTubers!
It's been really fun returning to our roots and it was an absolute blast filming it. We hope you enjoy watching our characters attempt to be internet famous as much as we did making the video!
Alice, Emi and Osh absolutely smashed the visual elements of the video, including some really fun live chat sections that feature cameos from other Miraculous Ladybug characters.
Luminara Cosplay trying to tape her mobile phone to a ringlight in the middle of a park was one of the funniest shots we filmed this year!
Dream SMP Cosplay Music Video – Live Action!
And of course, just before Christmas we were able to release our long-awaited Dream SMP cosplay music video! What an end to our 2022 cosplay adventure.
We teamed up with some absolutely incredible cosplayers and brought the exciting first season of Dream SMP to life, the the dramatic cinematic effects we were able to achieve are among our best shots we've ever filmed to date!
We're so proud of the shots we achieved in such a short time and it was really exciting to be able to bring our cosplay fans something different this year.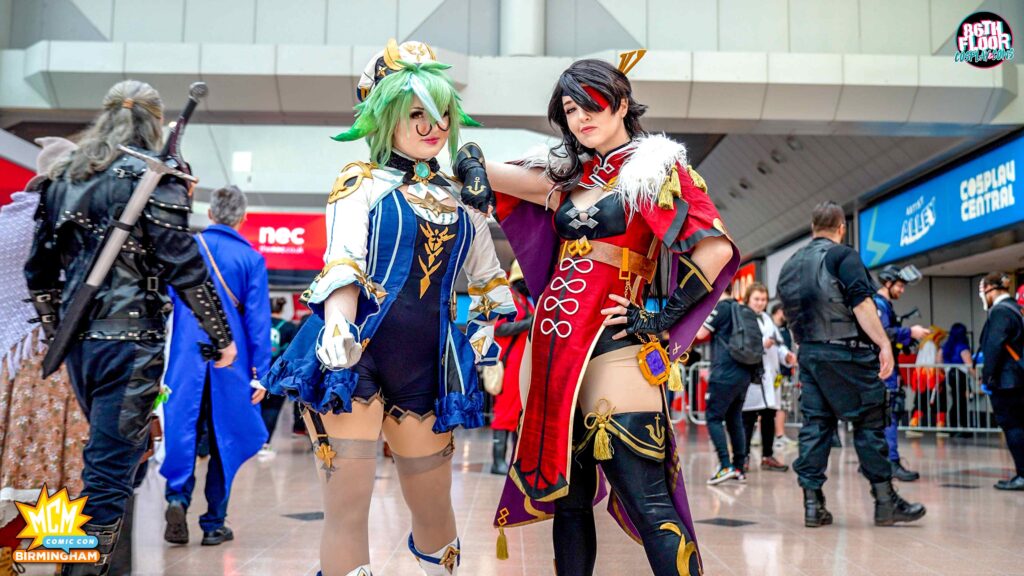 Overall, 2022 has been an amazing year for cosplay and comic cons around the world. From Japan Weekend to Megacon, to DoKomi to MCM, we've seen thousands of cosplayers bring their favorite characters to life with passion and creativity like never before!
We hope that you enjoy our YouTube compilation of cosplayers from all over the globe – and that our selection of 2022 cosplay helps inspire you for 2023!
Happy cosplaying everyone! Let's make sure that 2023 is even better, and we will see you there!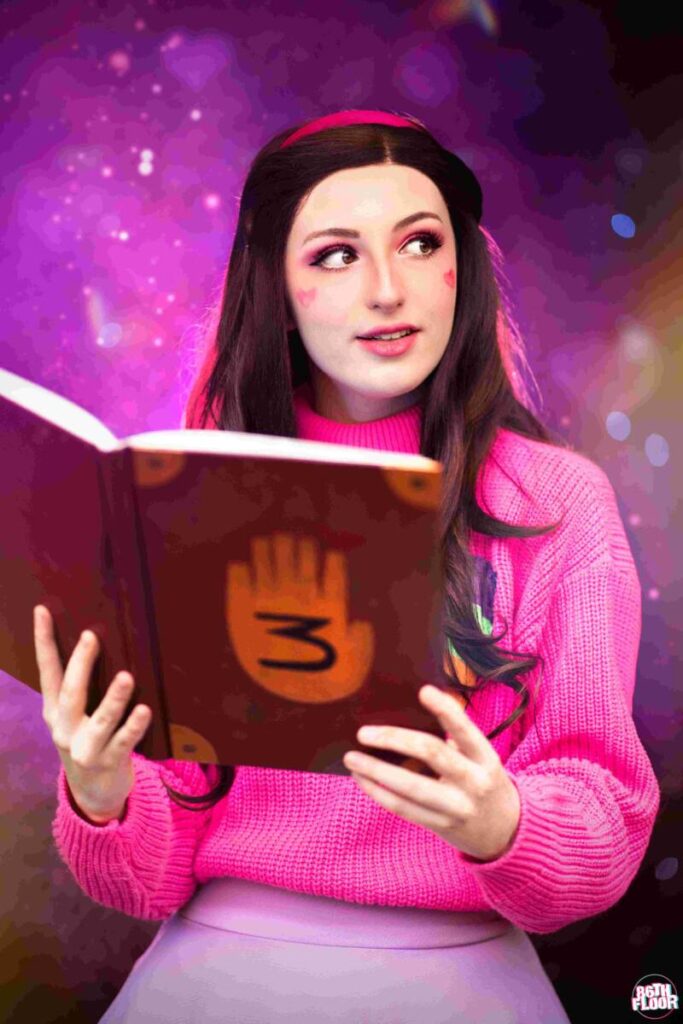 What cosplay content should I explore next…?
Want to be super prepared for your 2023 convention year? Why not check out…
The 10 Best Cosplay Conventions You Need to Attend in 2022!
Dream SMP – in REAL LIFE?! Watch our BRAND NEW Dream SMP Cosplay Music Video!
And if you want to look like our amazing Patreons in their Showcase Shoot pics…
https://www.patreon.com/86thfloor
About Post Author
Get social - follow us on these Networks!