Phasmophobia Challenge Run! As if it wasn't difficult enough!
We got bored of our usual Phasmophobia challenges. So we put a bunch of challenges made by The Owlcast into a hat, and picked them out at random.

Find out if we can beat missions: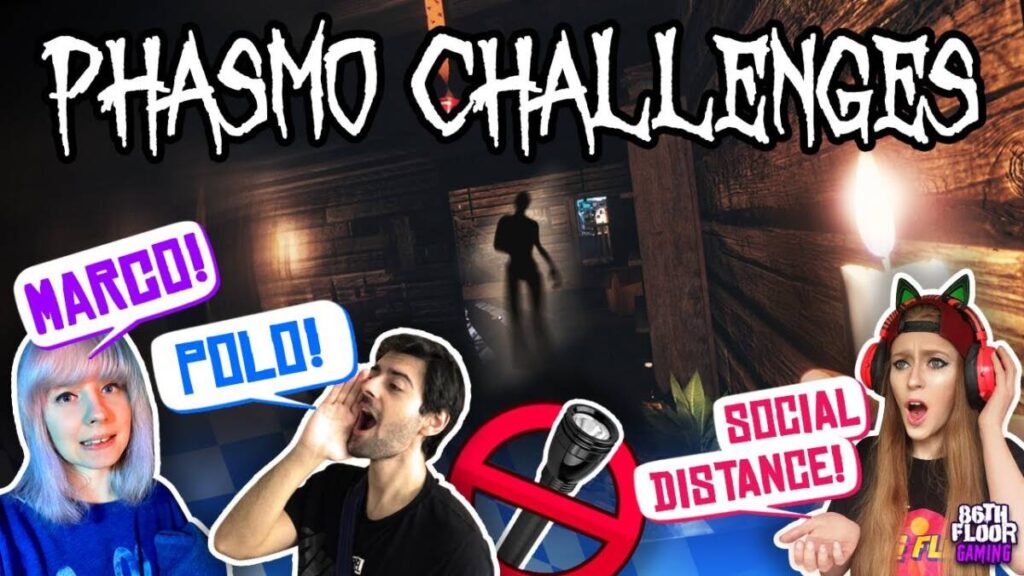 Without using a single flash light,
While socially distancing from each other,
and speed run around the map!
And all of this without getting killed by the ghost!
All footage taken from our Twitch stream, come and join the fun! https://www.twitch.tv/86thfloor
If you enjoyed this video and would like to see more challenges let us know by hitting that like button and commenting below! If you really enjoyed the video please subscribe!
Check out the full list of TheOwlCast's Phobias and Compulsions here!
And check out their streams at twitch.tv/TheOwlCast
Phasmophobia is available through the Steam store here
LIKE THIS VIDEO? WATCH MORE HERE AND HERE!
About Post Author
Get social - follow us on these Networks!