Witcher Cosplay taken to the next level in our Witcher FBI mashup!
There are very few things in life that give you the best of both worlds. So when the question "what if The Witcher was a crime drama?" was asked, we knew we had to make it happen!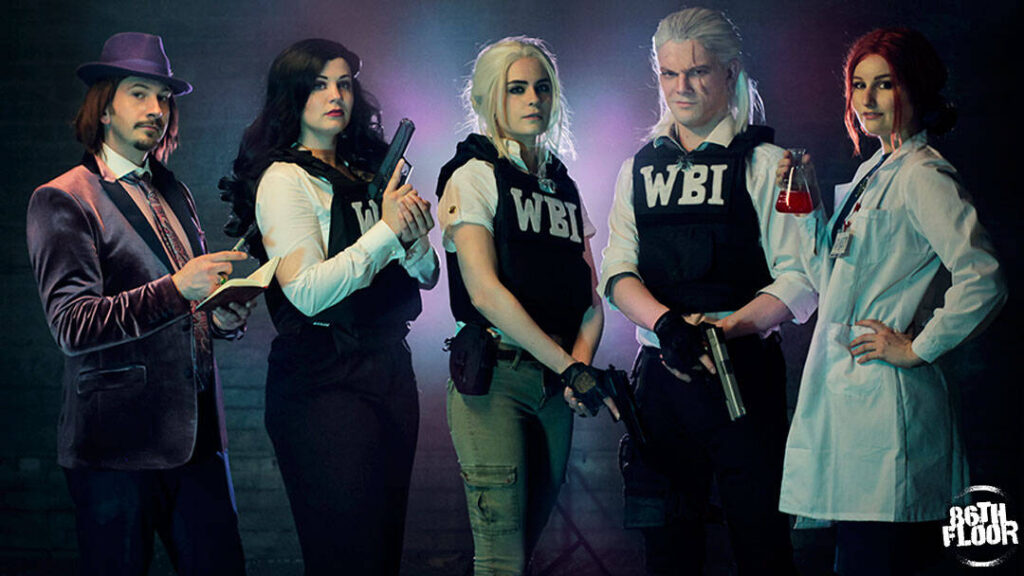 Then the real challenge began: combining the magic of high fantasy with a procedural cop drama!
We're massive fans of the CD Projekt Red game. And the mechanics of many of Geralt's detective quests inspired this video.
Thankfully, we had an incredible cast to call upon! Yousei Cosplay and Charter Magic had already starred as Yennefer and Ciri in our previous Witcher Cosplay video.
They had also been joined by the amazing SketchMcDraw who was a natural fit for the role of Dandelion. A member of our team Imogen had already cosplayed Triss so stepped into our crime fighting team.
However, Geralt was the real challenge!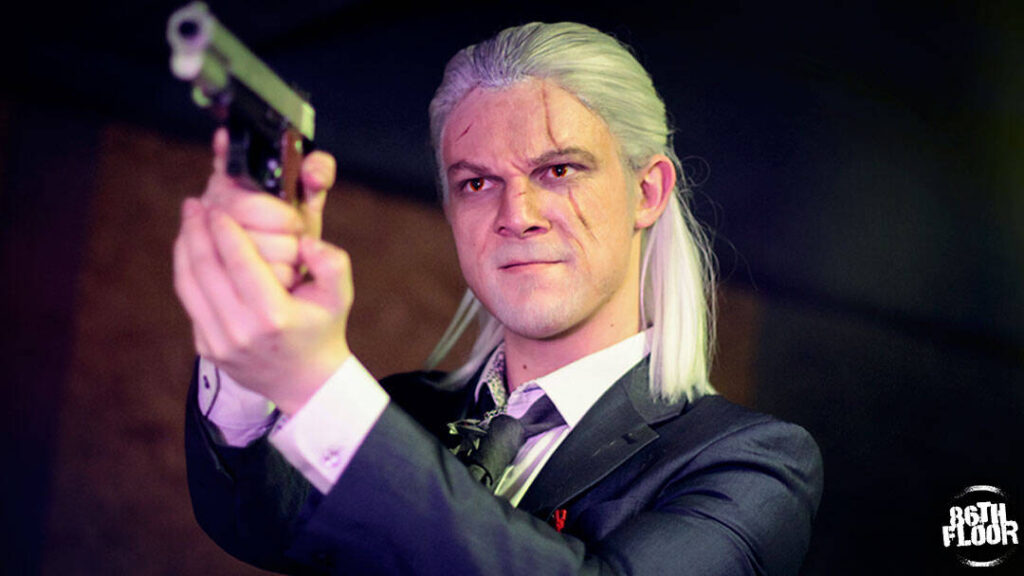 In our previous Witcher short BBSFX had helped us to bring our high vampire to life with prosthetics and makeup. We knew that if we wanted to make Geralt instantly recognisable, she would be the person to do it!
Gwithian Evans, an incredible actor we have worked with a number of times, agreed to step into the shoes (and wig) of the White Wolf. The transformation is truly startling!
Want to see more amazing cosplays and cosplayers?
Check out our MCM London video or our Cosplay Showcase shoot!

If you'd like to get involved with our shoots, or support our work – check out our Patreon here!
More Incredible Cosplay from the Shoot!
About Post Author
Get social - follow us on these Networks!