Have you ever wanted to spend the day bumping into your favourite characters from One Piece, Free! and My Hero Academia?
Well, you're in luck! Every July, thousands of talented cosplayers attend the Paris-based convention, Japan Expo, the largest festival of Japanese popular culture outside of Japan.
The event attracts over 250,000 visitors, making it one of the biggest conventions in the world (bigger than San Diego Comic Con!).
Many attendees dress up in creative and elaborate costumes to express their love of characters from Japan and across the world.
These cosplayers spend months researching and crafting to bring characters to life and seeing these artistic works is a true highlight of the convention experience.
The Eighty-Sixth Floor put together a video giving you a front row seat to see some of the incredible and inspiring cosplay at Japan Expo 2019.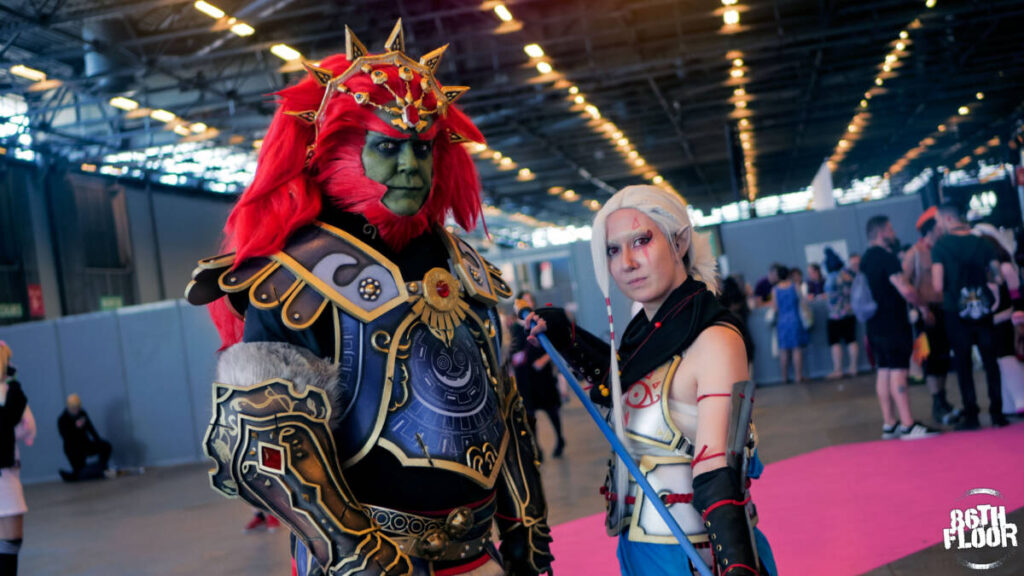 It doesn't take long to realise that cosplay is one of the biggest attractions across the weekend at Japan Expo. The colourful alleys of the Cosplay Village cater to visitors who are interested in this creative hobby, with many exhibitors organizing activities such as costume and armor displays. Some of them help you fix your costumes when needed!
The colourful alleys of the Cosplay Village cater to visitors who are interested in this creative hobby, with many exhibitors organizing activities such as costume and armor displays
If that wasn't enough, for 2019 experienced guests such as Yaya Han and TWIIN Cosplay travelled across the world to meet fans, and deliver classes and workshops, teaching cosplayers how they can improve their skills and helping newcomers take their first steps in the world of cosplay.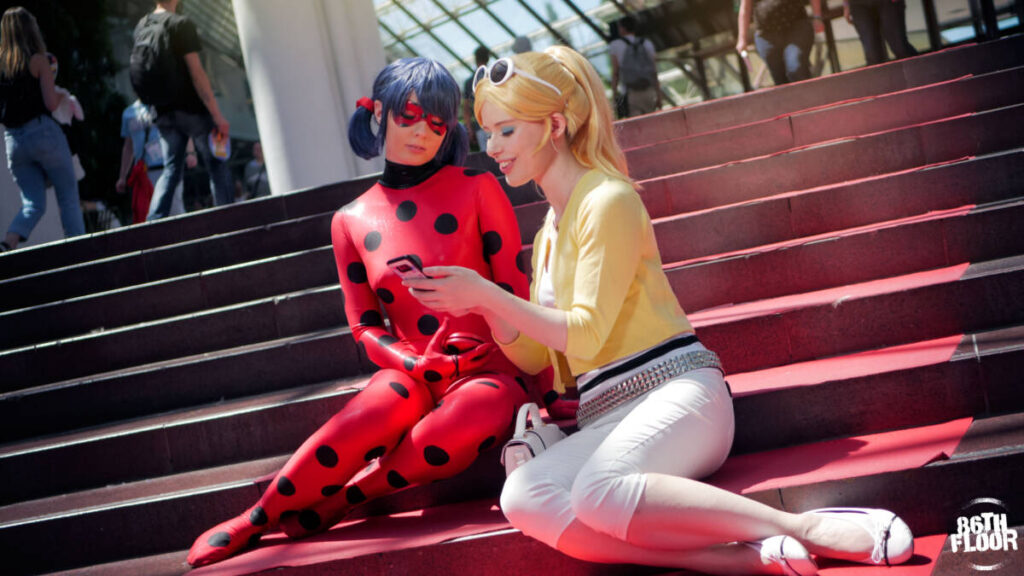 It's no wonder that fans flock to this event; with esports competitions held by Riot Games and guests such as Thomas Astruc, the creator of Miraculous Ladybug, where better to wear your most impressive creations to express your love for these fandoms?
For those cosplayers who want to put their skill and craftsmanship to the test, each of the four days of Japan Expo also boasts a competitive cosplay show!
Each year the European Cosplay Gathering is held on the Saturday of Japan Expo on the Ichigo Stage, attracting over 14,000 spectators. Cosplayers from 15 countries come together for an incredible show of performances on the biggest stage in European Cosplay. Season 9 of the competition was more spectacular than ever before with breathtaking performances and masterfully crafted costumes gracing the stage.
Want to see more of these extraordinary cosplays?
Our video features a number of competitors including the British and Finnish solo representatives, the Swiss group representatives and the winner of the solo category – Mistvein from Team Belgium as Doctor Strange from the Marvel Cinematic Universe!
But the most important part? That's easy: celebrating the passion, dedication and skill of all the cosplayers at Japan Expo this year.
But don't just take my word for it! Go watch the video and share our love for the talented attendees. Trust me, you'll be glad you did.
We absolutely loved making this and hope you enjoy it just as much!

If you would like to look behind the scenes of our Cosplay Music Video making, go and check out our vlog here and find out how we got stuck in France for an extra 2 days!

AND SEE EVEN MORE 2022 Cosplay in these brand new Videos

Japan Expo 2022 – We Return to one of our favourite conventions
Dokomi 2022 – The cosplay is even better second time around
Cosplay Supercut – Some of the best cosplay we've filmed this year!


Japan Expo 2019 – Cosplay Gallery
Love Cosplay – Want More?
If so check out our other cosplay Music Videos from across the world. Click here to see the amazing cosplay of London MCM. Or click here to read about and see the video of Europe's prettiest convention Dokomi!


About Post Author
Get social - follow us on these Networks!