While we love making content for one of our favourite series of all time, Miraculous Ladybug, we wanted to make a video of another beloved anime series of ours – we are of course talking about My Hero Academia!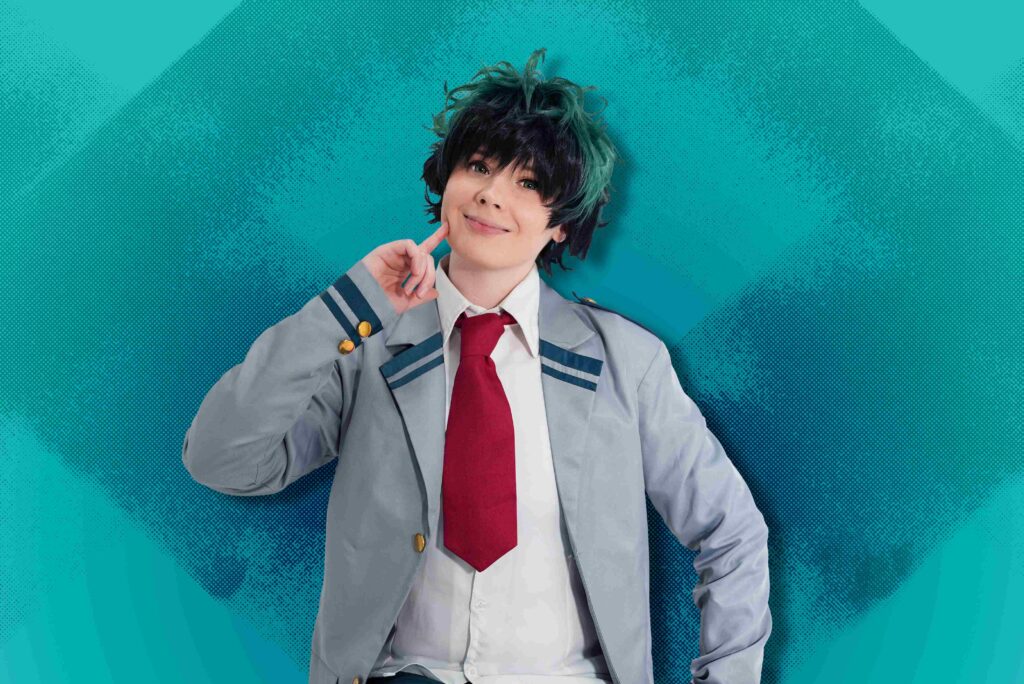 Why did we make a My Hero Academia Cosplay Video?
Most of us at The 86th Floor are massive fans of the My Hero Academia anime and manga – in fact, we'd already made a little cosplay music video about it, back when it wasn't quite as popular, and people still called it Boku no Hero Academia!
So, already being hero nuts, we all jumped at the chance to create a skit with My Hero Academia cosplay!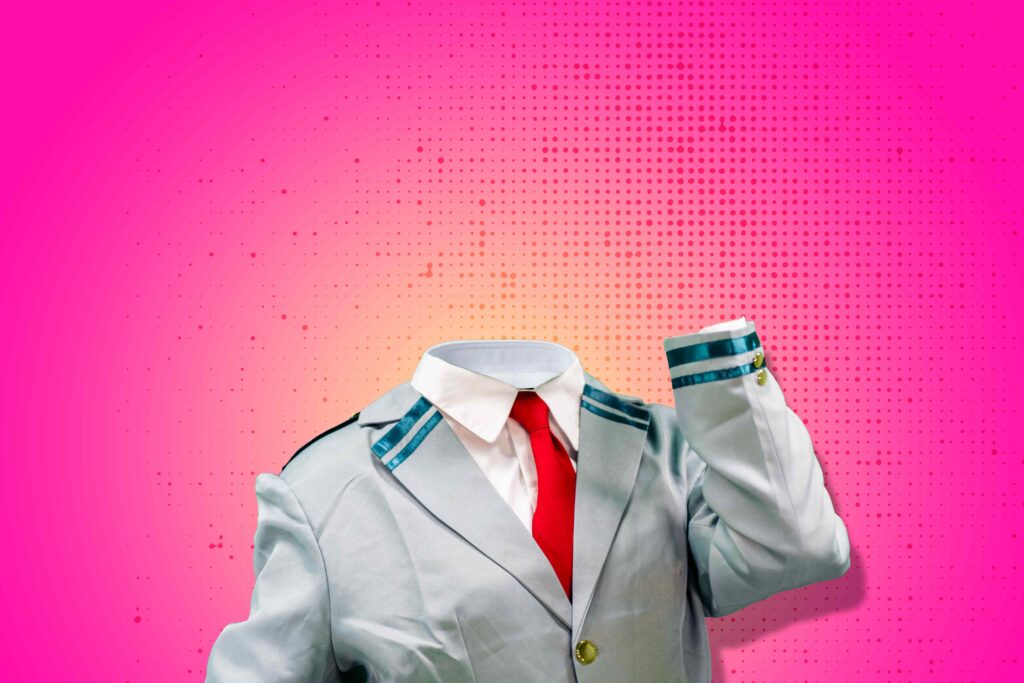 Our amazing My Hero Academia Cosplay cast!
We knew this one had to be long, because there are just so many characters in My Hero Academia to cosplay! We couldn't fit the entire Class 1A of the MHA manga world into the video, but we came pretty close.
We were fortunate enough to team up with 13 talented cosplayers to produce an engaging live action My Hero Academia skit, which we hope does the anime and manga justice!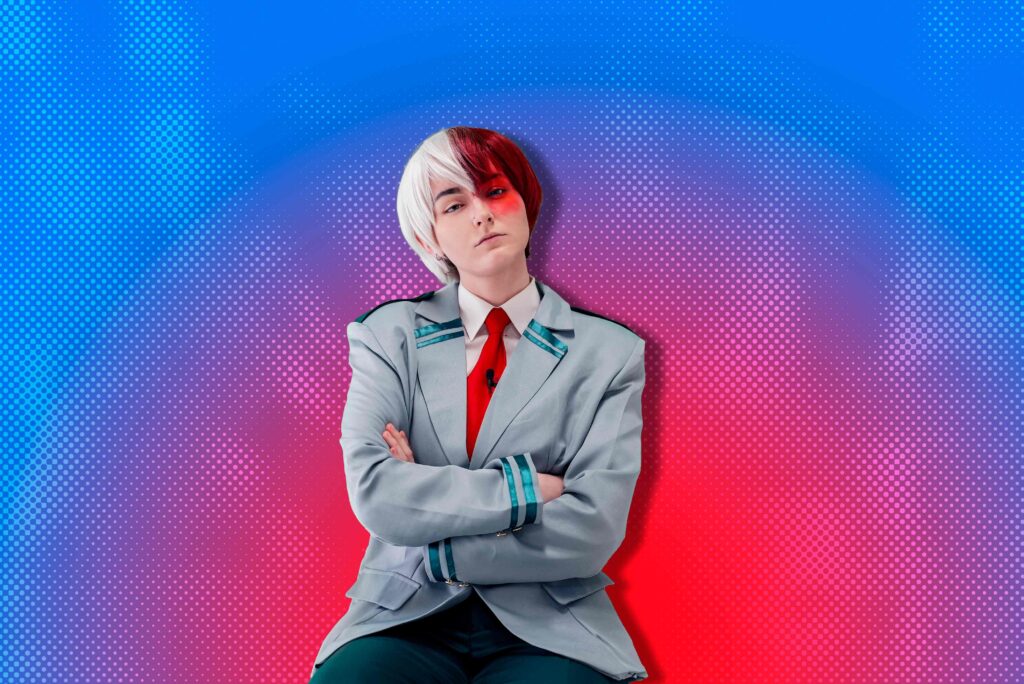 We had such a fantastic cast – make sure you're following them all on social media!
★ Bakugo – Lavish_Bookman https://www.instagram.com/lavish_bookman
★ Kirishima – Invisibletrickster https://www.instagram.com/invisibletr…
★ Uraraka – Tearastar https://www.instagram.com/tearastar/
★ Momo – Rhilentless https://www.instagram.com/rhilentless/
★ Todoroki – jayesixx https://www.instagram.com/jayesixx/
★ Tsuyu – IckleCosplay https://www.instagram.com/icklecosplay/
★ Jiro – xx_starsquirrelcosplay https://www.instagram.com/xx_starsqui…
★ Mina – Yoseihariko / Meganheptinstall https://www.instagram.com/meganheptin…
★ Mr Aizawa – JakeHelios https://www.instagram.com/jakehelios/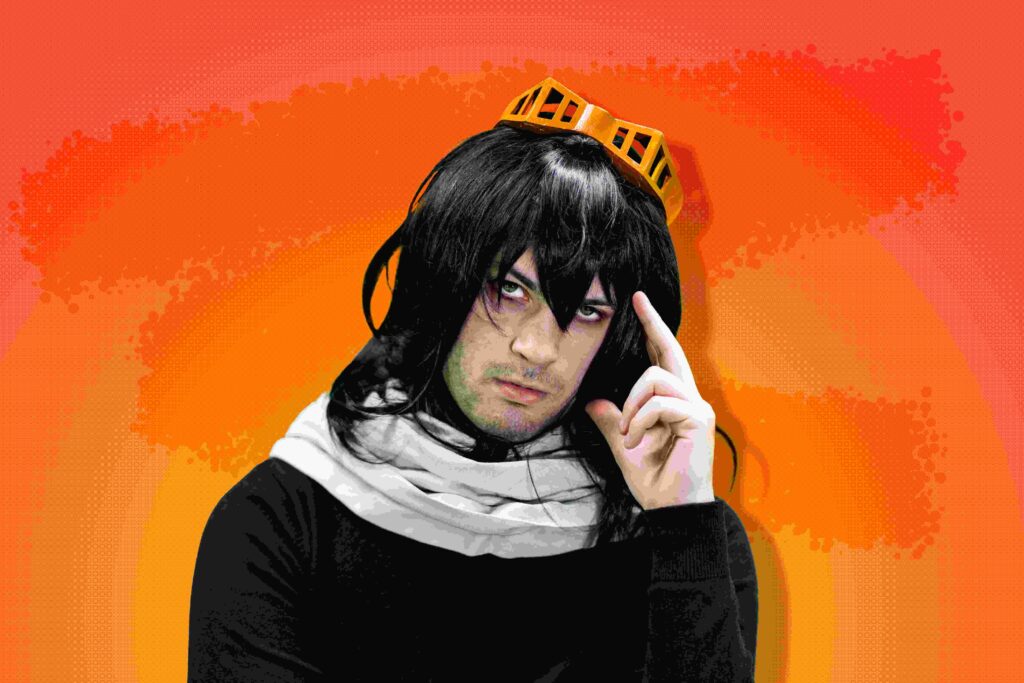 Us members of Team 86th also got involved, and it was so much fun to act together as colleagues in My Hero Academia cosplay.
Emi looked amazing in as Izuku Midoriya – or should we say, Deku!
Alice played the tape-shooting hero Sero.
Beth cosplayed both Denki AND Toru, aka the invisible girl (a greenscreen morphsuit was part of her cosplay outfit!)
And Miranda played Ida (even though we had to catch her up on the My Hero Academia manga a little bit beforehand!)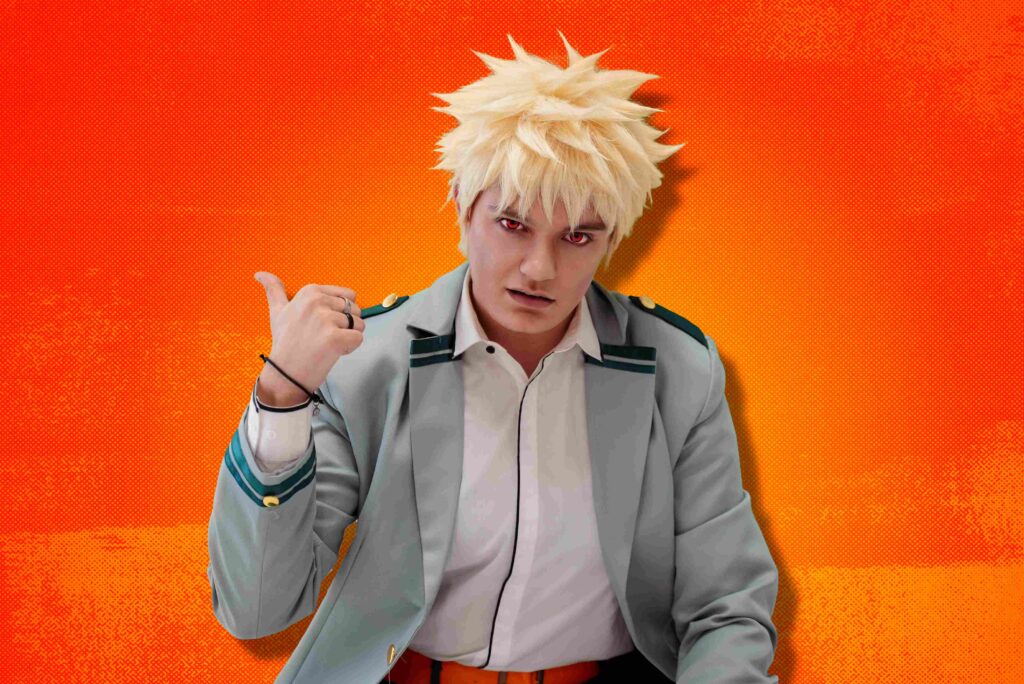 What is My Hero Academia Zoom about?
This skit revolves around everyone's favourite characters from My Hero Academia, and what shenanigans they would find themselves in if they had to join a Zoom call for school. Don't worry, there's no Meta Liberation Army here – it's all fluffy schoolmates shenanigans!
It was a production full of laughter and joy and the finished product was entertaining to say the least! We hope that you will have as much fun watching our skit as we had creating it.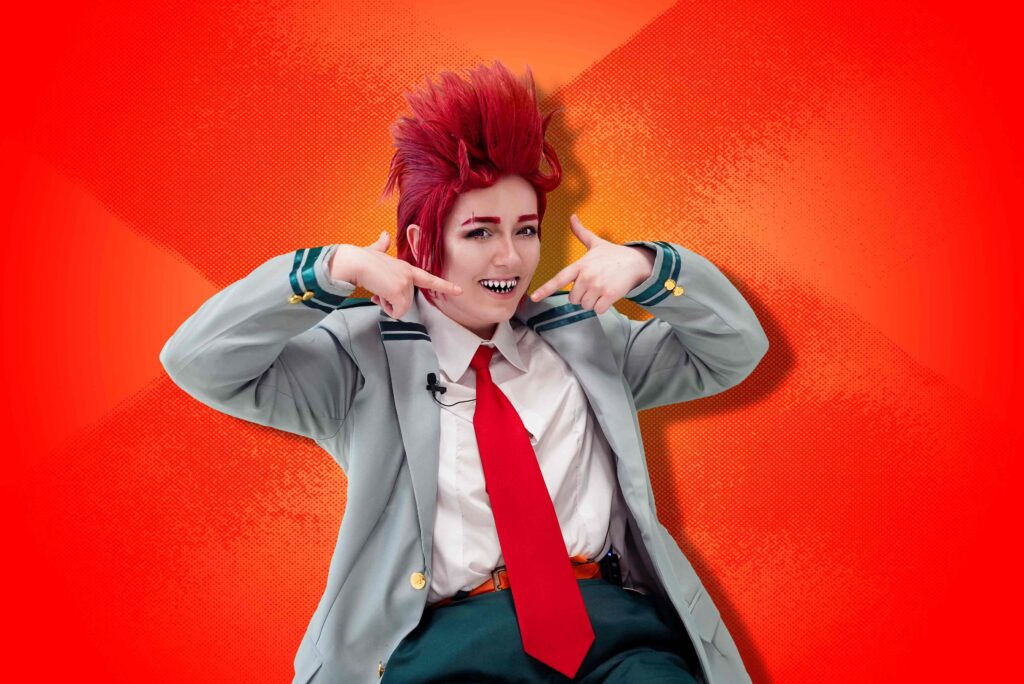 We were inspired by the success of our Miraculous Ladybug Zoom series, which let us put our special effects and graphic design skills to the test, and also challenged us to make funny situations where the characters weren't physically interacting.
While luckily, we don't have to do classes via Zoom anymore, it was funny to revisit the awkward situations you could find yourself in with online lectures, and to think about how the My Hero Academia characters would react to them.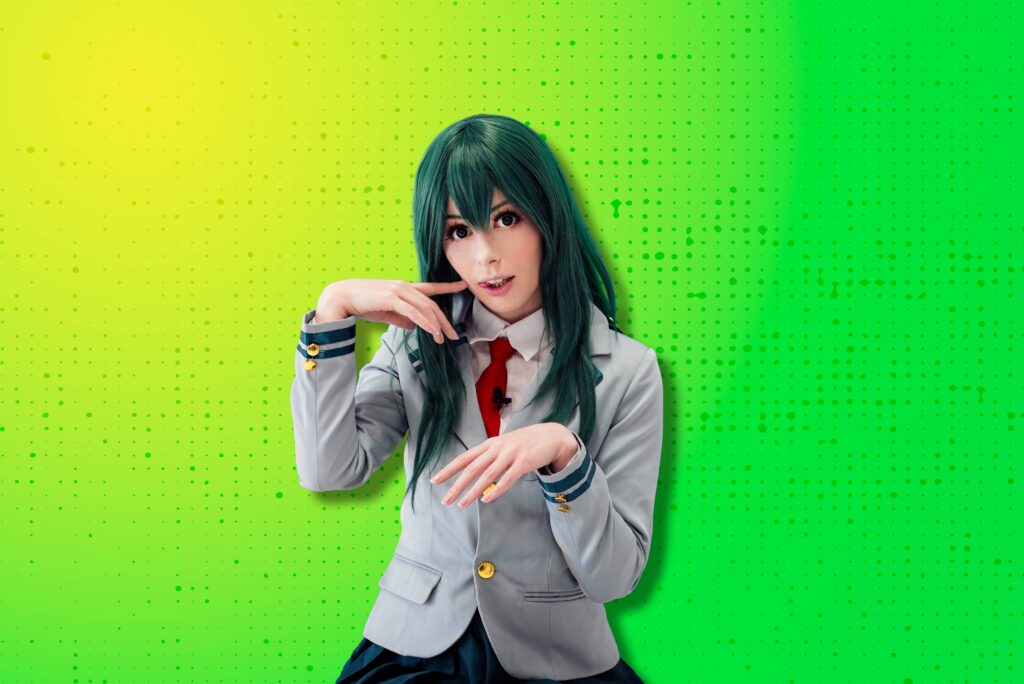 Did we go off script…?
Emi and Alice hold My Hero Academia to a super high standard as their favourite anime and have seen every season.
So Beth had her work cut out for her writing the script! But we are so happy with how it turned out, and we packed it with as many jokes about the My Hero Academia characters as we could.
And of course, there are plenty of unscripted moments too – when our cast put the cosplay costumes on, they got possessed by the characters and made up a lot of hilarious jokes on the spot. That's the true power of cosplay!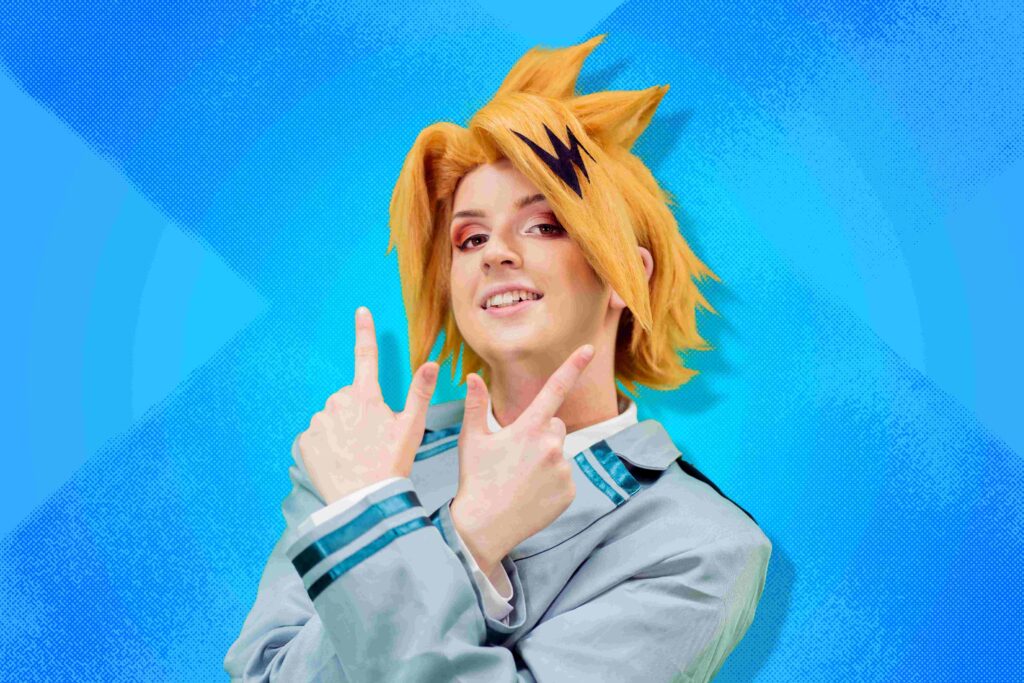 Watch My Hero Academia: The Zoom Class now!
We are truly humbled and appreciative that you enjoyed our Miraculous Ladybug Zoom skit series so much – without your support in our other projects, we wouldn't have been able to make this one, so thank you so so much!
We wonder how much the events of this video will line up with Season 7 when it finally releases…
Let us know if there are any other anime and manga series you would like us to create in live action!
Stay PLUS ULTRA (and up to date!)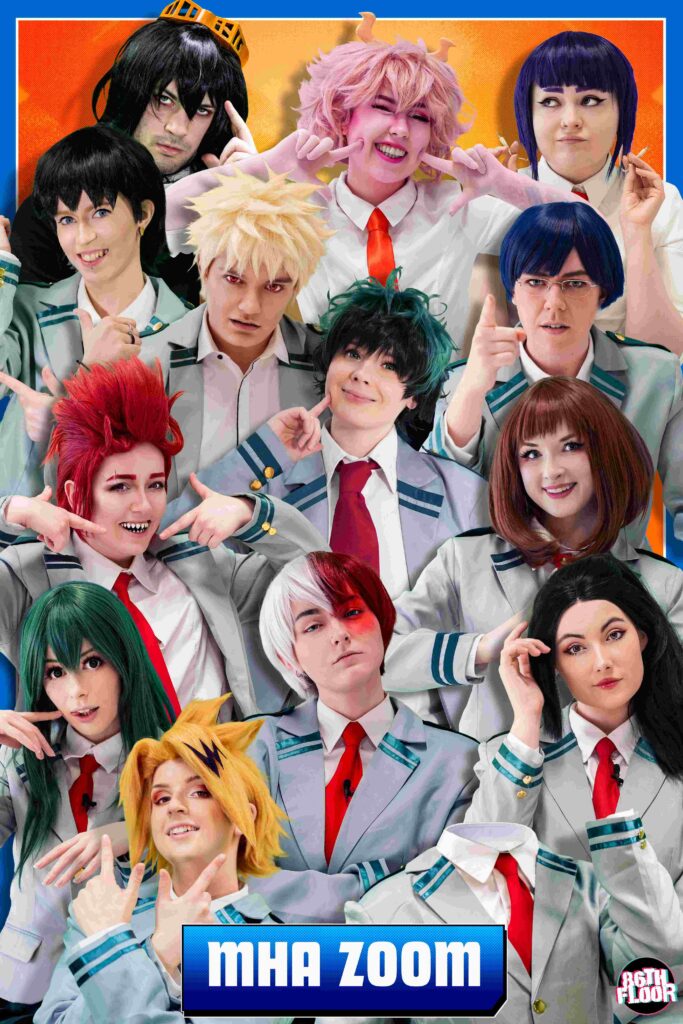 Don't forget to check out our content on other socials. Check out exclusive My Hero Academia cosplay photo edits on our instagram account!
https://www.instagram.com/86thfloorcosplay
And of course, our tiktok account will be buzzing with brand new My Hero Academia cosplay content!
https://www.tiktok.com/@86thfloor
Make sure you're subscribed to us on YouTube, on our account 86th Floor Cosplay and Cons, for up to date information about all things cosplay and geek media. You'll be the first to get exclusive subscriber information when we upload brand new videos!
Or catch up on our latest videos on YouTube – come with us to Comic Cons all across the UK and experience all the incredible cosplay there through our event videos!
https://www.youtube.com/?sub_confirmation=1
And check out our second account, 86th Floor Cosplay Revolutions. If you enjoy My Hero Academia, keep your eyes peeled – we will be releasing a brand new vlog focusing on the behind the scenes of making the My Hero Academia cosplay video!
https://www.youtube.com/@86thfloor2?sub_confirmation=1
If you enjoy our cosplay stuff, why not check out a couple more relevant articles while you're here?
Watch our NEW Miraculous Ladybug and Cat Noir Cosplay Music Video: YouTube Challenge!
The 10 Best Cosplay Conventions You Need to Attend in 2022!
About Post Author
Get social - follow us on these Networks!