Check out our BRAND NEW Halloween cosplay compilation right here on our YouTube Channel, 86th Floor Cosplay and Cons!
As Halloween approaches, people cannot wait to dress up for the big night – the need for spooky and creative Halloween cosplay ideas is at an all-time high. And they don't have to be spooky!
Barbie and Ken – The Barbie Movie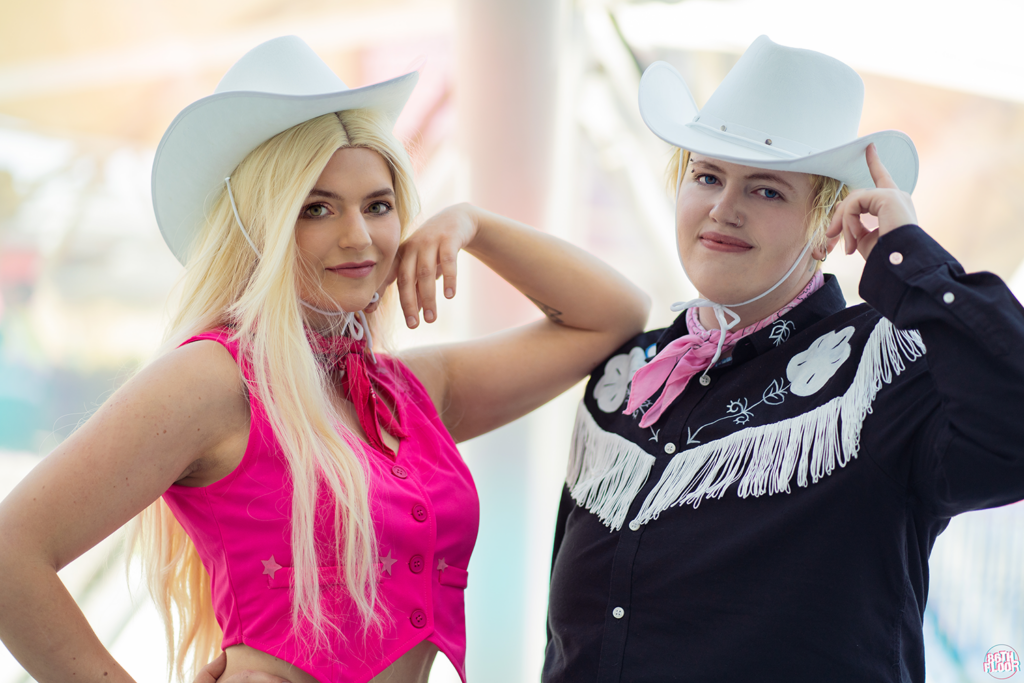 But for some, the fun doesn't stop at just one night of trick-or-treating. For avid cosplayers who attend MCM Comic Con, Halloween is a chance to showcase their crafting skills and creativity by bringing their favorite spooky characters to life.
Wednesday Addams – The Addams Family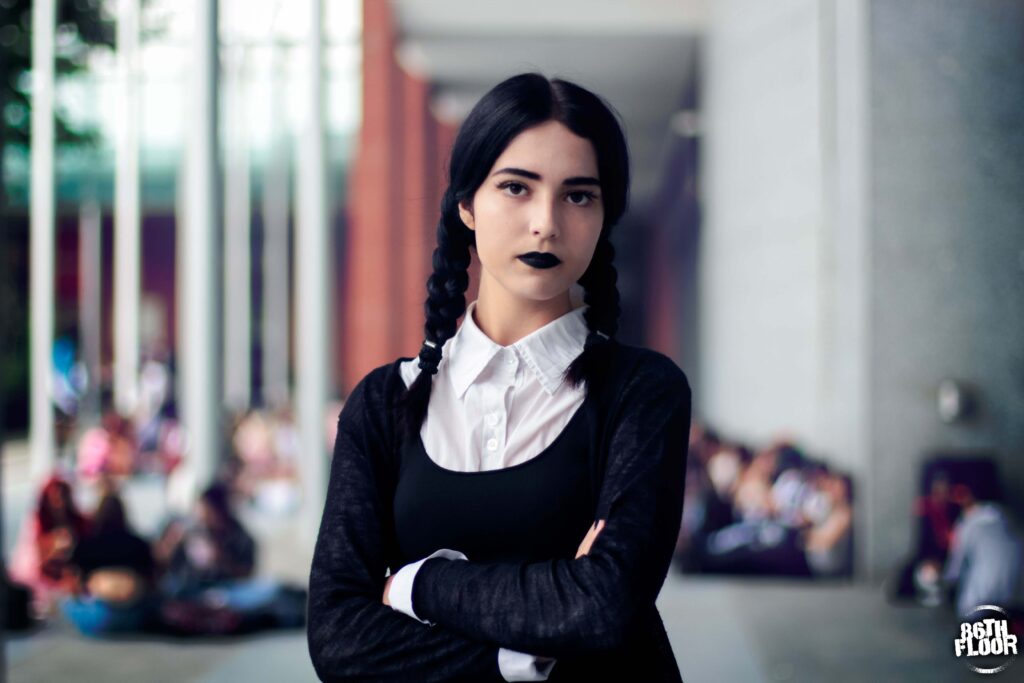 Over the years, we have had the opportunity to attend and film at various comic con conventions. And among the many impressive cosplays we have seen, some of the best have been Halloween themed. From classic horror movie villains to iconic pop culture icons, we always have an absolute blast looking at the perfectly detailed costumes and dazzlingly spooky assemblage.
One of the most popular choices for Halloween this year was Wednesday Addams, fresh from her amazing new Netflix series "Wednesday!" All it takes is a black dress and some black plaits to bring the scare factor, and loads of people of all ages made Wednesday their Halloween persona.
Sun and Moon – Five Nights at Freddy's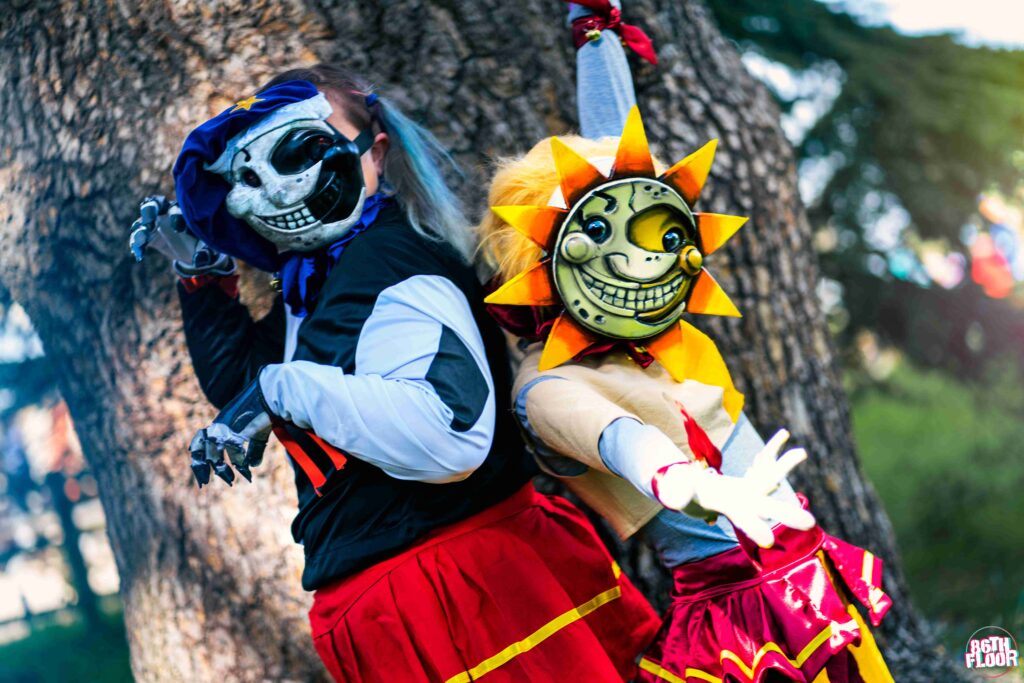 We have also seen some incredible depictions of popular horror movie characters such as Freddy Krueger, Jason Voorhees, and Pennywise the clown.
Not to mention video game characters! From the classic zombies from The Walking Dead to Sun and Moon from the Five Nights at Freddy's franchise, lots of people turn to video games to get their spook on.
Stranger Things Cosplay Group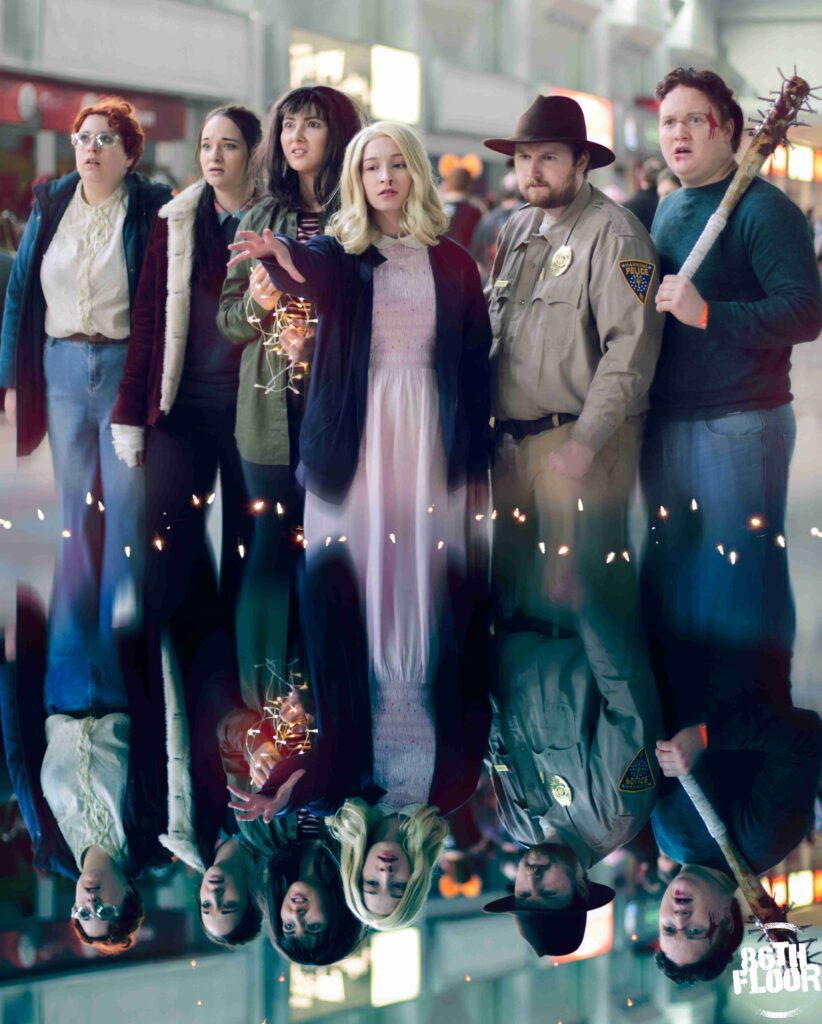 On the lighter side, there were also plenty of Disney-inspired Halloween cosplays that brought a touch of nostalgia and childhood magic to the convention floor. "The Nightmare Before Christmas" is always hugely well represented, with lots of people cosplaying the adorable couple Jack and Sally. We even saw a group featuring the big bad villain Oogie Boogie, complete with Lock, Shock and Barrel, his creepy little minions!
And this Pennywise cosplayer reimagined the famous clown from Stephen King's It as a ballerina! The creativity on show at Comic Con truly is second to none.
Pennywise – It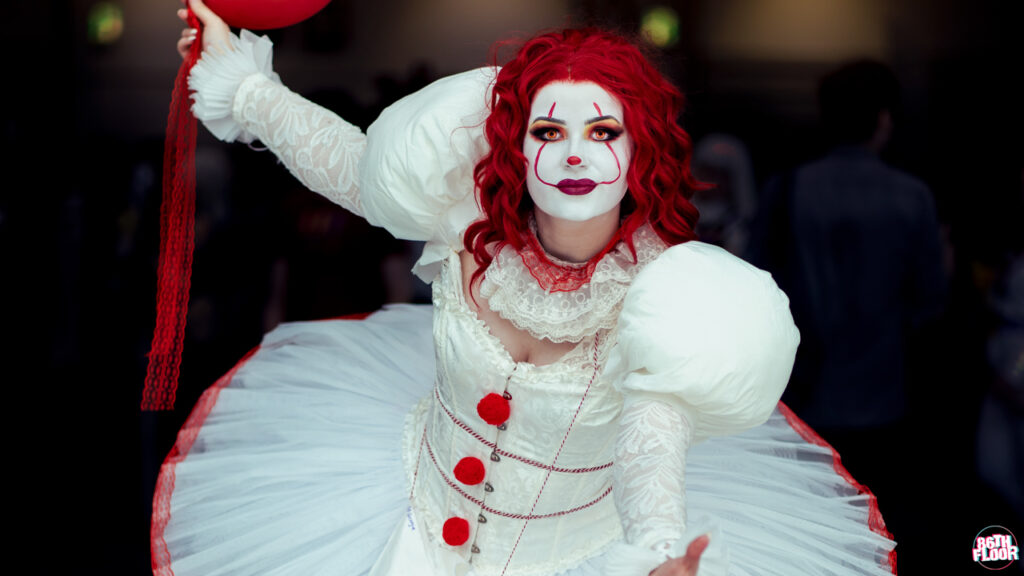 But Halloween cosplay at Comic Con or anime conventions is not limited to just horror or fantasy characters. We have also seen some clever and humorous interpretations of pop culture icons such as the Addams Family, Scooby-Doo and his gang, and plenty of the infamous Sanderson Sisters from "Hocus Pocus" – especially popular since the release of "Hocus Pocus 2"!
Which Sanderson Sister would YOU want to make your Halloween cosplay? Sarah tends to be more popular than Winifred and Mary because of her long hair, sweeping purple and red outfit, and zany personality.
Emily and Victor – Corpse Bride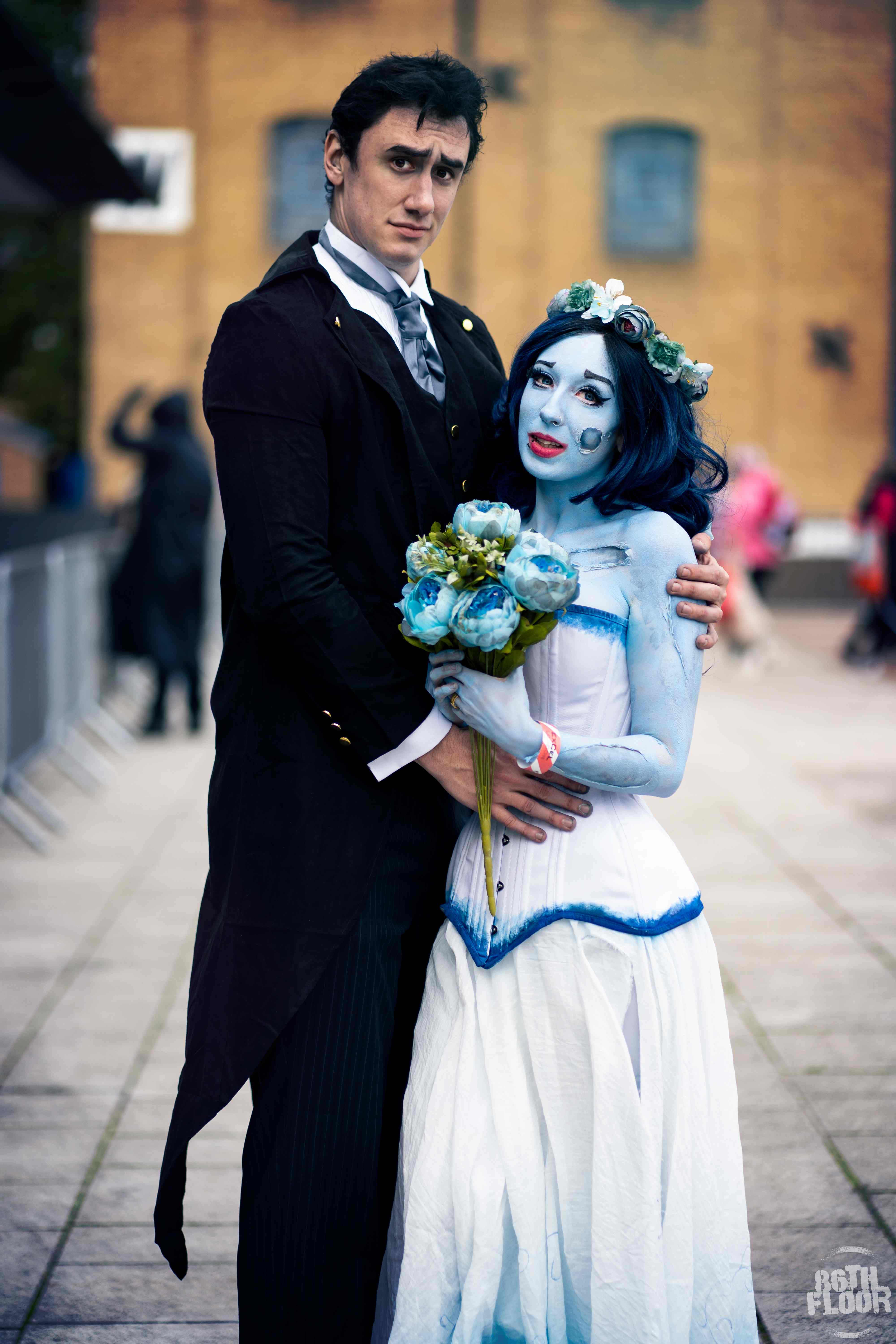 Overall, Halloween at comic con conventions is a time for cosplayers to unleash their imagination and showcase their love for all things spooky. The level of detail and creativity that goes into these costumes is to DIE for and adds a perfect spooky air to conventions around October time!
Harley Quinn – DC Birds of Prey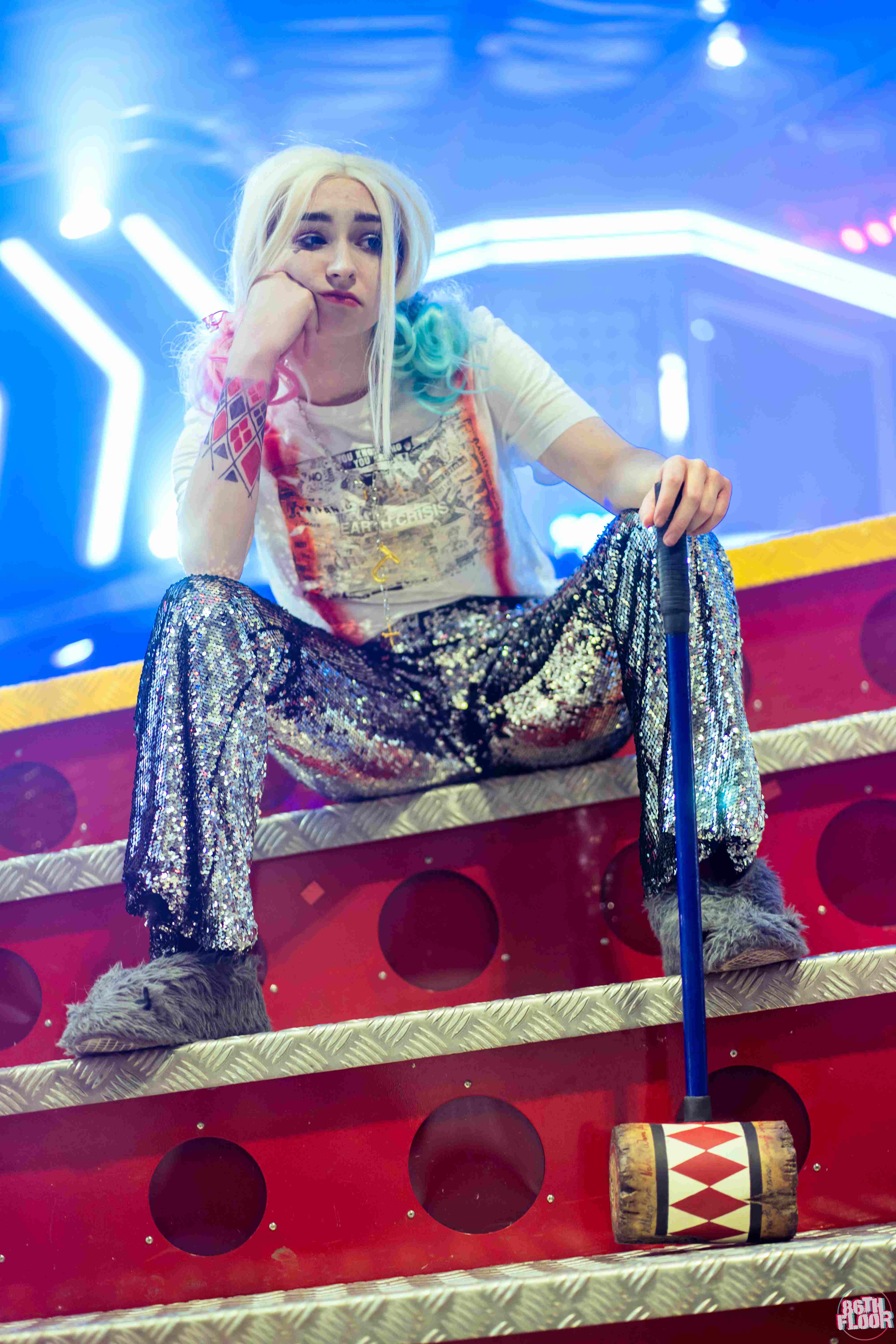 So, as you plan your Halloween costume this year, take some inspiration from the amazing cosplays we have seen at comic con conventions. And who knows, maybe next year you'll be among the best spooky cosplay costumes featured in our compilation.
Peach and Bowser – Super Mario Bros Movie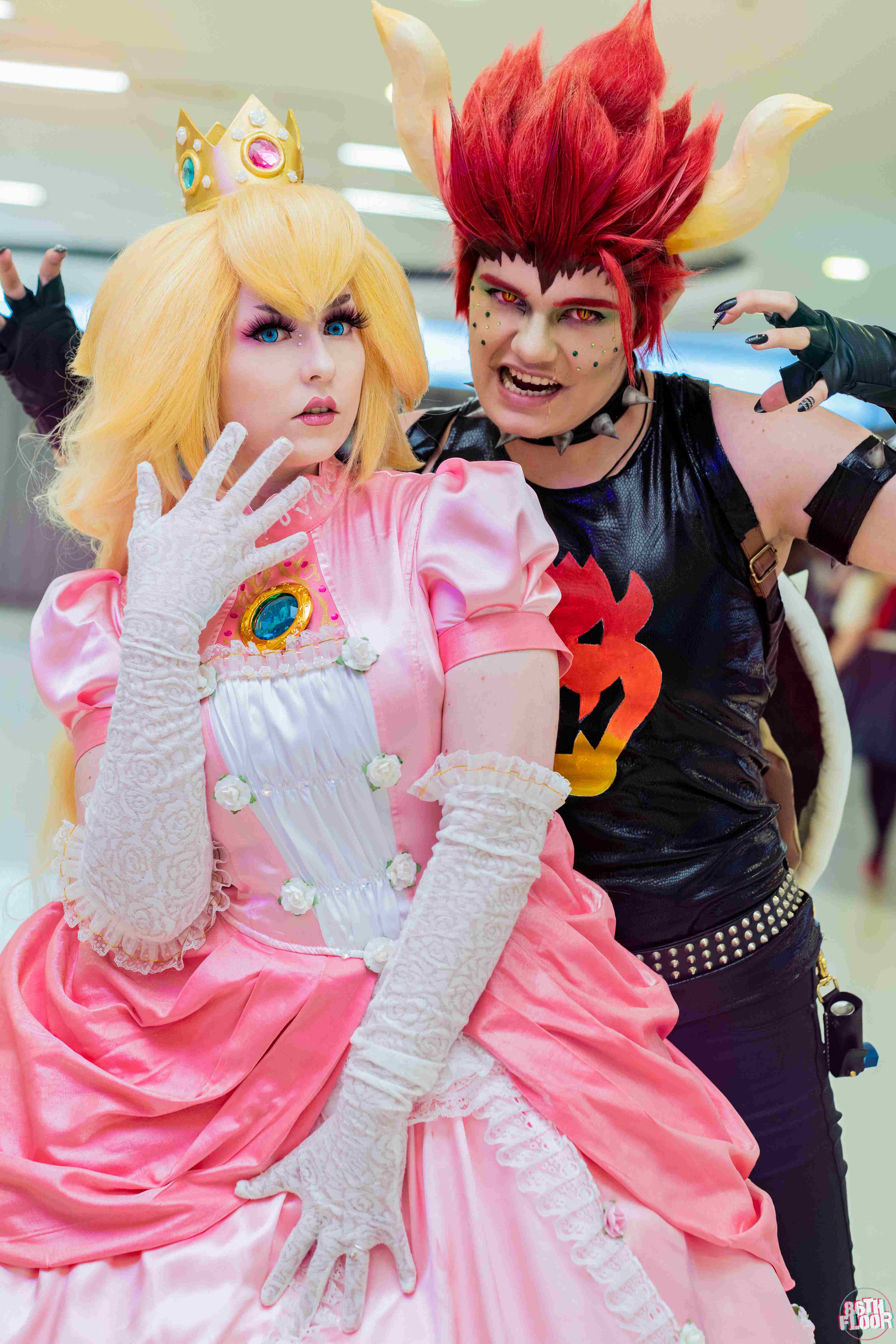 Make sure you check out the MCM Comic Con website to grab your tickets for next time, we'd love to see you!
Daphne and Velma – Scooby Doo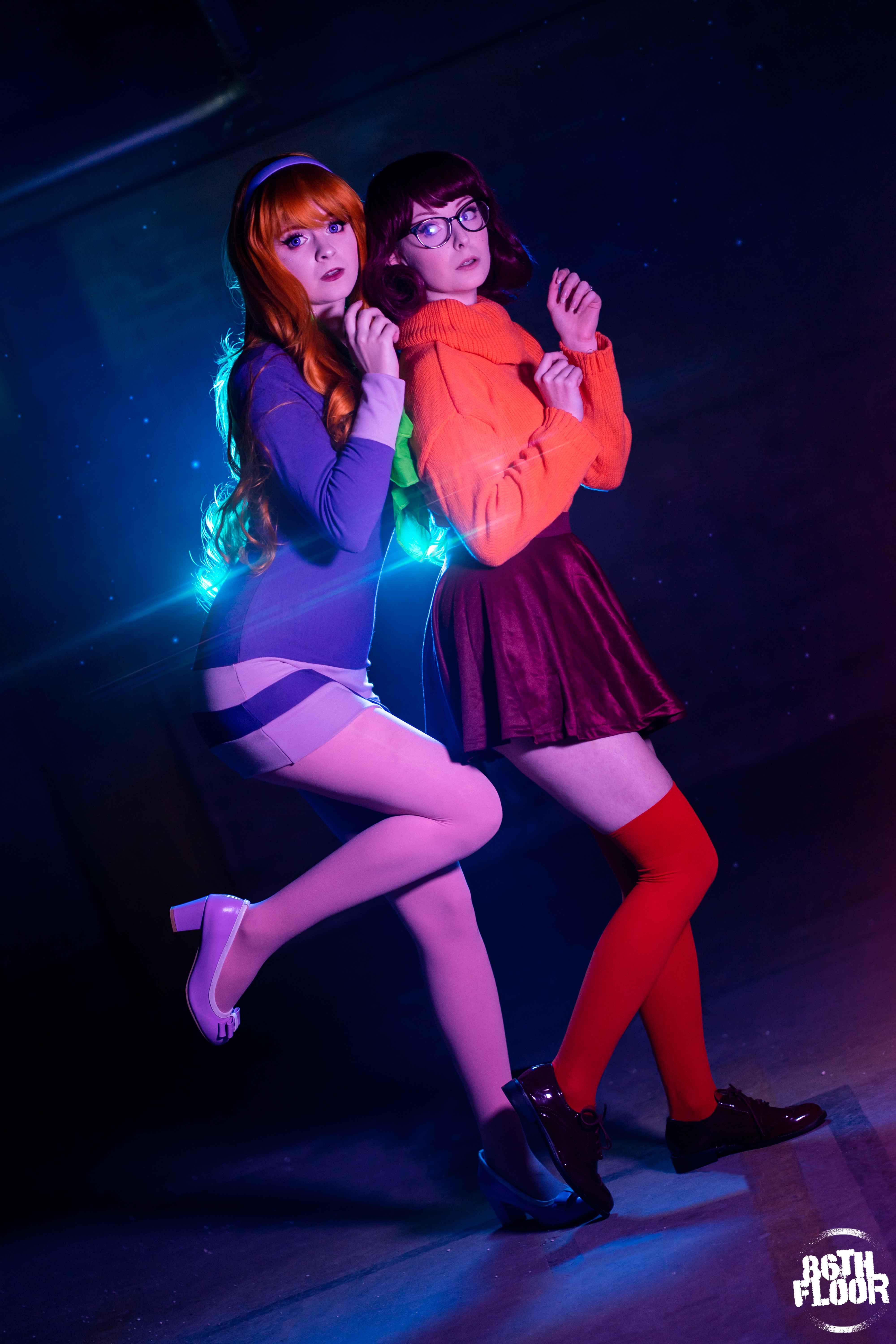 Our BRAND NEW Halloween cosplay compilation is right here for you to enjoy this spooky season. Click the link now!
Which cosplay content should I explore next…?
Why not check out the best comic cons to attend in 2023? Or some of our other cosplay work, like our NEWEST My Hero Academia Cosplay Project?
My Hero Academia: The Zoom Class!? Watch our BRAND NEW MHA Cosplay Music Video!
MCM London Comic Con May 2023 – The BEST 30 COSPLAYS AT THE CONVENTION! 😍
MCM London Comic Con May 2023 – Go and Watch Our Cosplay Music Video, OUT NOW! 😍
And if you want to look like our amazing Patreons in their Showcase Shoot pics, sign up to our Patreon here!
https://www.patreon.com/86thfloor
About Post Author
Get social - follow us on these Networks!