The best Comic Cons can be hard to track down – so, here's The 86th Floor's comprehensive guide for which Comic Cons YOU have to attend this year. Yes, YOU!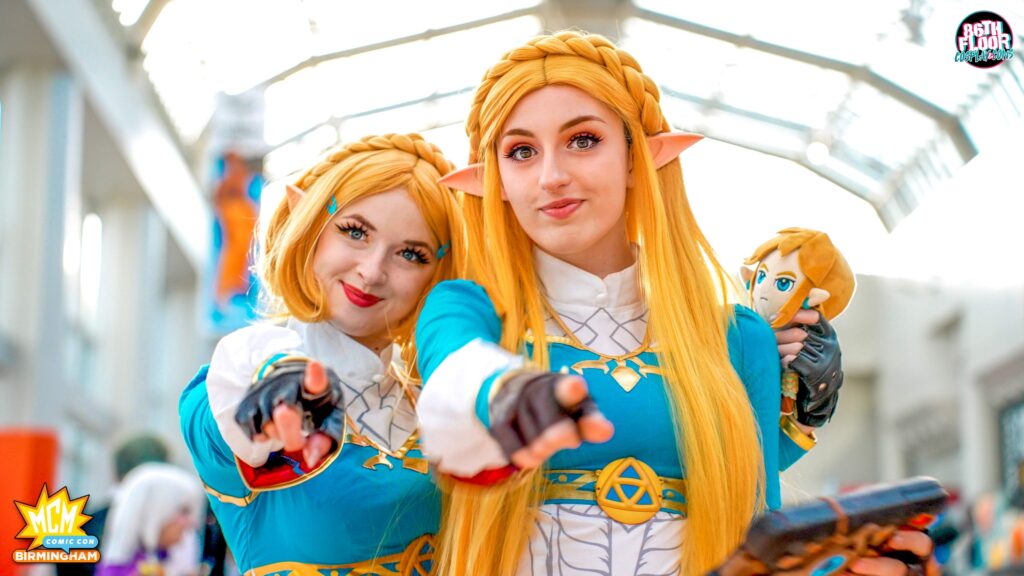 Which are the best Comic Cons you need to attend…?
Comic conventions have become a pop culture phenomenon around the world in recent years. From more concentrated, attendee-focused events like CosXpo, to huge international gatherings like Fan Expo Chicago, there are countless opportunities for cosplayers of all levels to get together, dress up as their favorite character and celebrate their passion.
But which are the BEST Comic Cons around? We at The 86th Floor are lucky enough to have attended quite a lot of them, so we can tell you with certainty which the best Comic Cons are that are worth attending!
In the UK alone, there are dozens of annual conventions catering to fans of anime, manga, comics, video games and all forms of pop culture. Similarly across Europe, one can find major cons taking place in countries like France, Italy and Germany.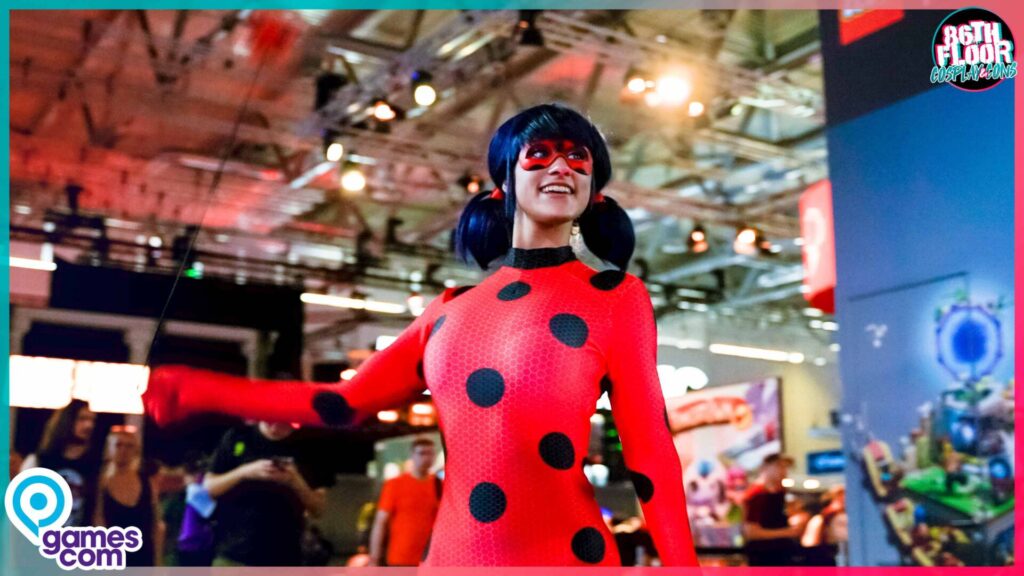 Even further abroad, in the United States, there are tons of big conventions celebrating all things Star Trek and super heroes.
With so many options available across the globe, it's never been easier to find an event that you won't want to miss. But we have narrowed it down in this comprehensive guide: our MUST ATTEND list of upcoming best comic cons in 2023!
Megacon Live (March 25th – 26th) NEC Birmingham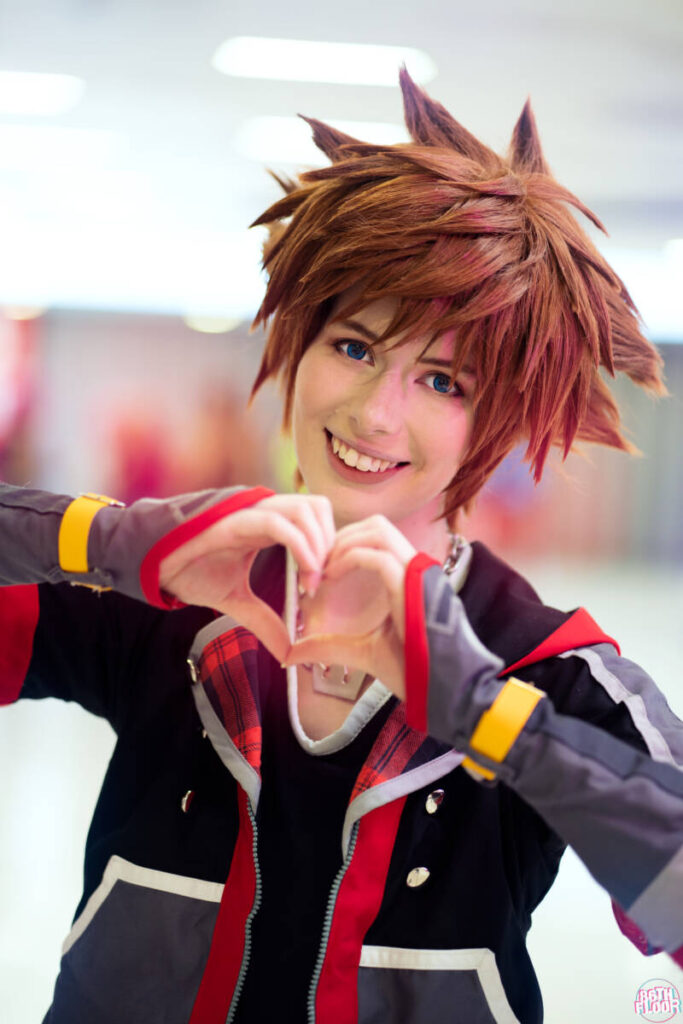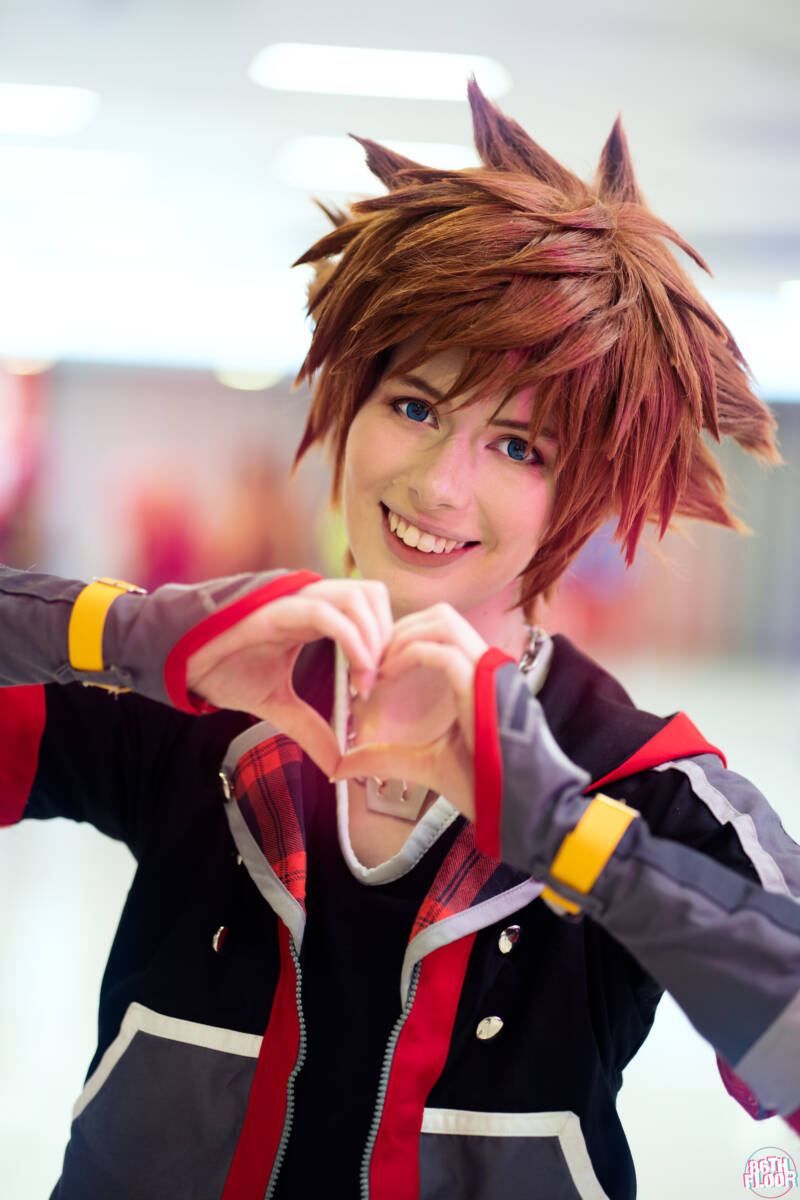 Since it started last year, Megacon has become one of the best comic cons around, and we always want to make sure we go. The NEC is a perfect convention centre for this big event, boasting a lake and beautiful fields for cosplay photography and videography.
We had a blast running around taking photos and talking to cosplayers all over the con! It was definitely an event that everyone should check out; there were so many amazing costumes, props, and displays. The atmosphere was buzzing and we made some great friends while exploring everything that Megacon Live had to offer, like an awesome artist alley that celebrates all things art and self publishing.
We can't wait to be back there, and hope to see lots of you in attendance too!
CosXpo (Apr 1st – 2nd) Reading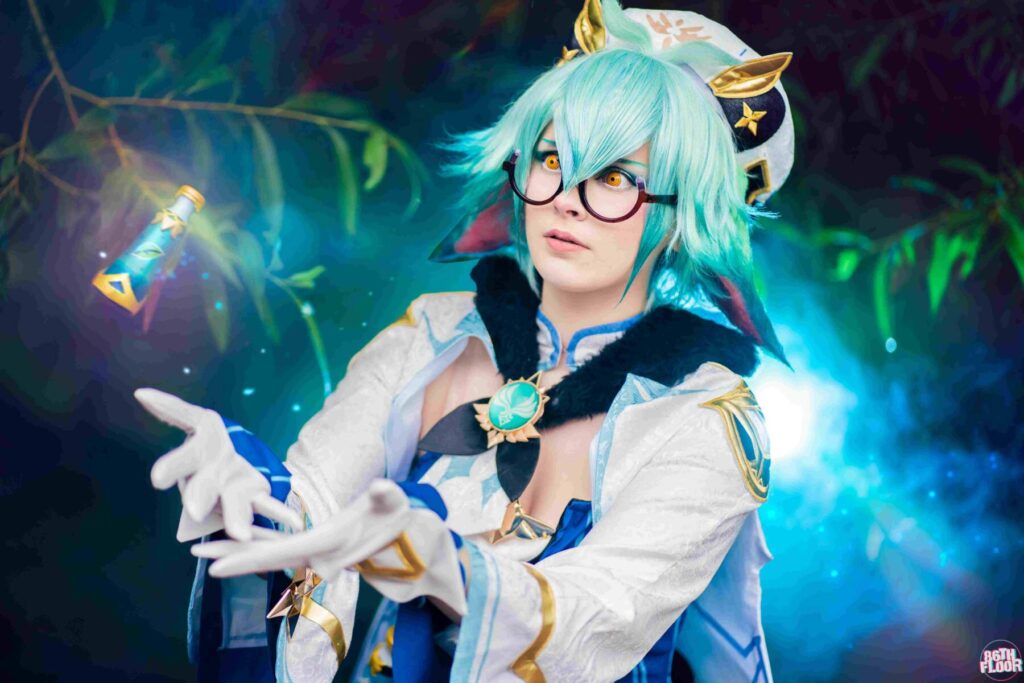 CosXpo is one of the best comic cons, specifically created for cosplayers and their craft. The event has been built from the ground up to provide cosplayers with an amazing experience!
With beautiful photography backgrounds, plenty of space to explore and a great variety of vendors selling all kinds of art and merchandise (and always making us wish we'd brought more money with us!), CosXpo had something for everyone!
Whether you're an experienced cosplayer or just getting started in the hobby, there's plenty to discover and enjoy, like the costume competition, game shows, or the educational panels with famous creators, offering advice on making costumes, styling wigs, and plenty of other tips.
We had a great time chatting with other cosplayers, checking out the amazing costuming and props on display, and of course shooting lots of video! It is one of the best comic cons and one you should definitely try your best to attend if you're in the UK. Trust us – you won't regret it!
Star Wars Celebration (April 7th – 10th) Excel London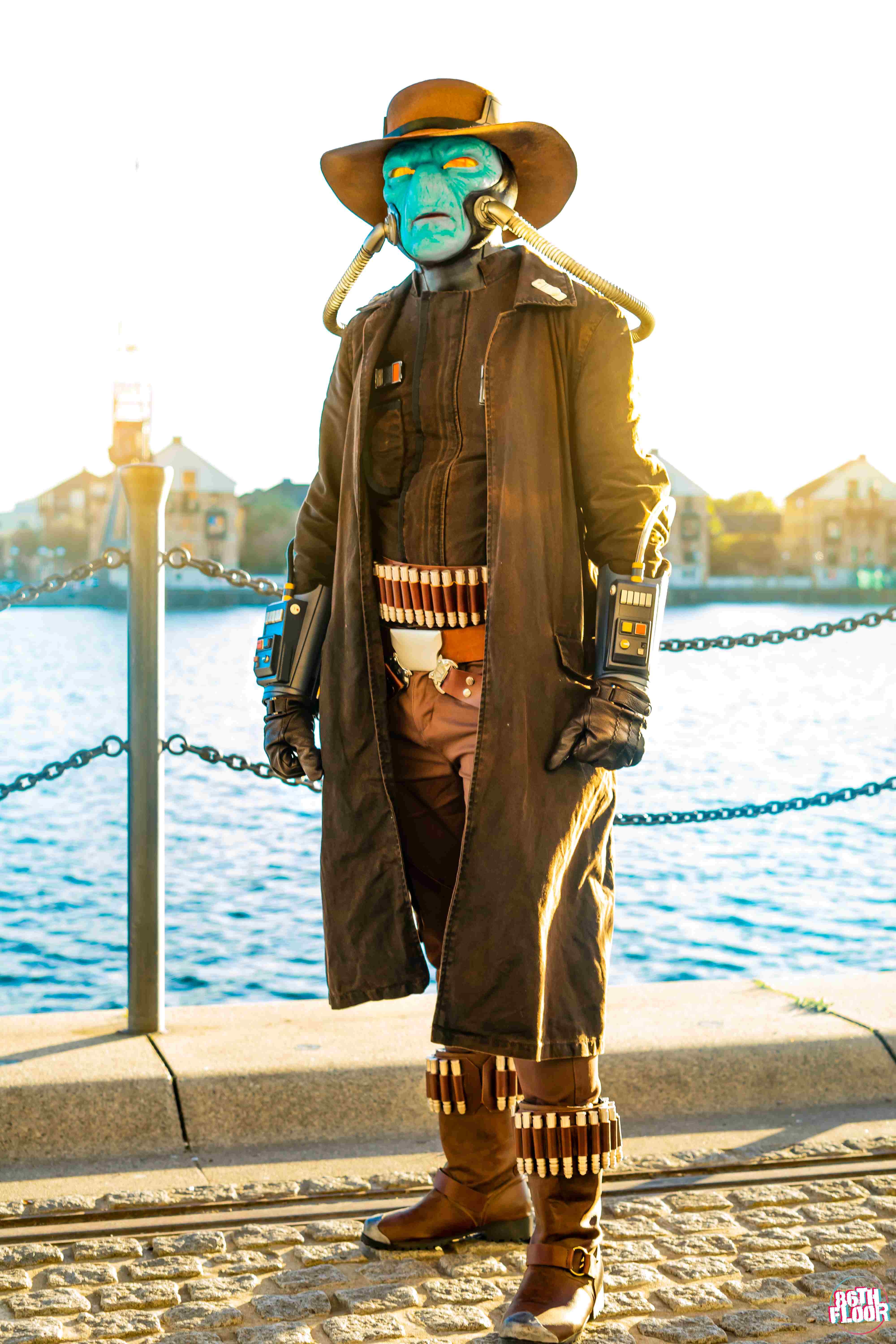 Star Wars Celebration is less a 'best comic con', more THE best comic con for Star Wars fans! It is a once-in-a-lifetime event and it's finally coming to London this April!
This enormous Star Wars convention tours the globe in its event venues, but this year it is finally taking place at the Excel Centre! It was one of the toughest cons around to register for, with thousands not getting tickets in pre registration – so it's attendees are all incredibly lucky!
Star Wars Celebration will be bringing together some of the biggest names in science fiction: celebrities like Hayden Christensen, Ewan McGregor and many more! This epic four day show is sure to be one of the highlights of 2023, and one of the biggest comic cons in Europe.
You will marvel at hundreds of vendors all throughout the convention centre, selling all kinds of character merchandise, costumes, props and collectables. There are tons of photo booths for those who want to take pictures with their favourite characters from the films.
And most importantly there'll be plenty of panels featuring behind the scenes stories, exclusive interviews and Q&A session with key members of the Star Wars cast!
Whether you're a die-hard Star Wars person or just curious to experience the universe that George Lucas created, this is a comic convention that you won't want to miss!!
MCM Comic Con (May 26th – 28th) ExCel London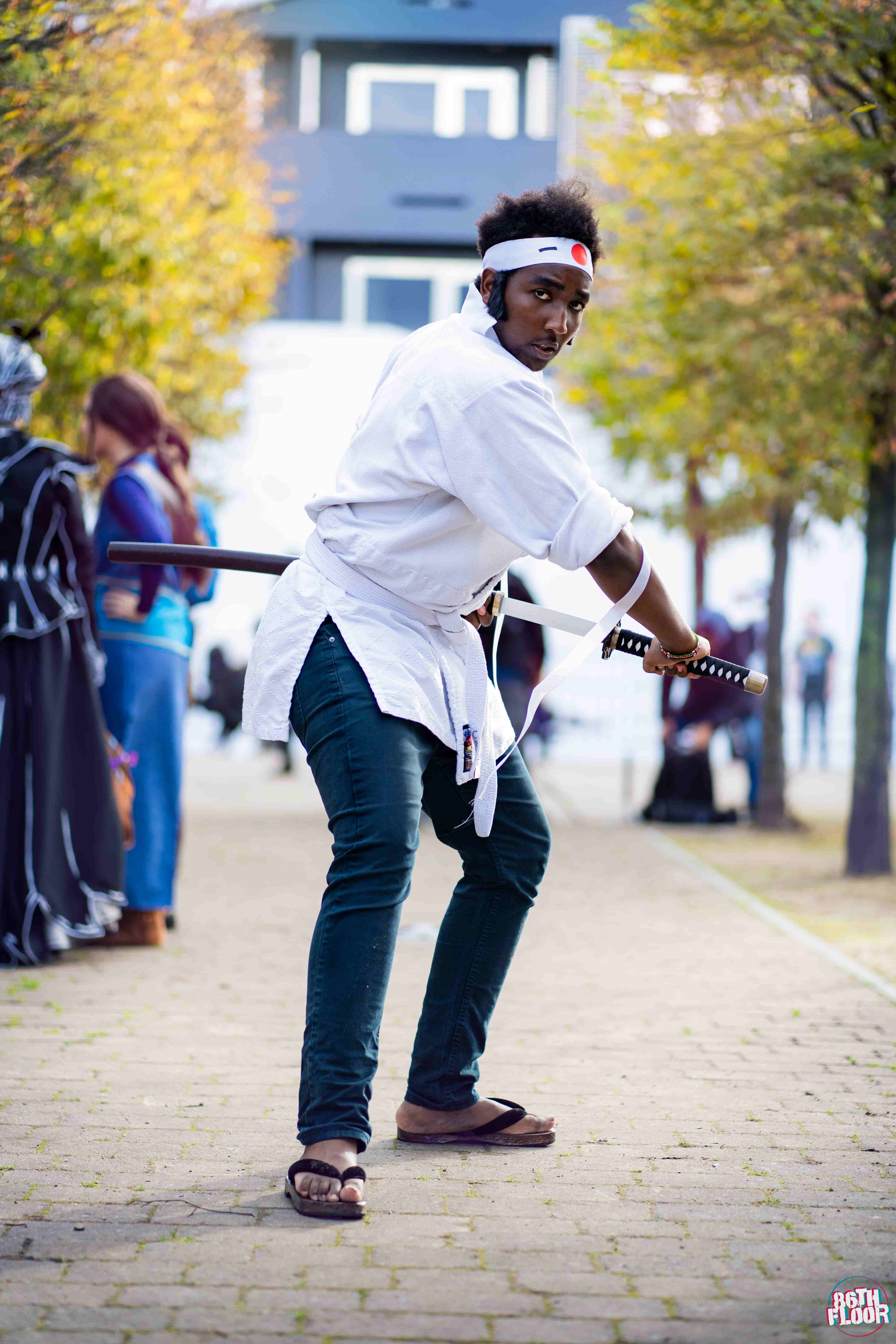 Finally, our pick for the best comic con in Europe has to be MCM Comic Con London. As a point of principle, we always make sure we attend this one!
This huge convention takes place every May at the ExCel Centre in London and attracts thousands of cosplayers from all over the world. It's a great place to discover new comic book artists, designers, writers, comic book stores and more – basically everything that comic fans love.
It is also famous for its amazing guests – fantastic celebrities are always invited to MCM Comic Con and make for a spectacularly impressive head count. People like David Harbour, Marvel executive producers, stars from the hottest comic books themed movies and TV shows… with such a broad range of celebrity attendees, there is surely something for everyone.
MCM is also home to spectacular costume competition, called Masquerades! These are fantastic shows where you can watch cosplayers (of all ages, from kids to adults!) giving their very best performances.
If you're looking for one of the best comic con experiences, and one you can have right on your doorstep if you live in the UK, look no further than MCM Comic Con London – it's one of Europe's sunniest and biggest conventions!
Check out our latest MCM London video HERE!
DoKomi (Jun 30th – Jul 2nd) – Düsseldorf, Germany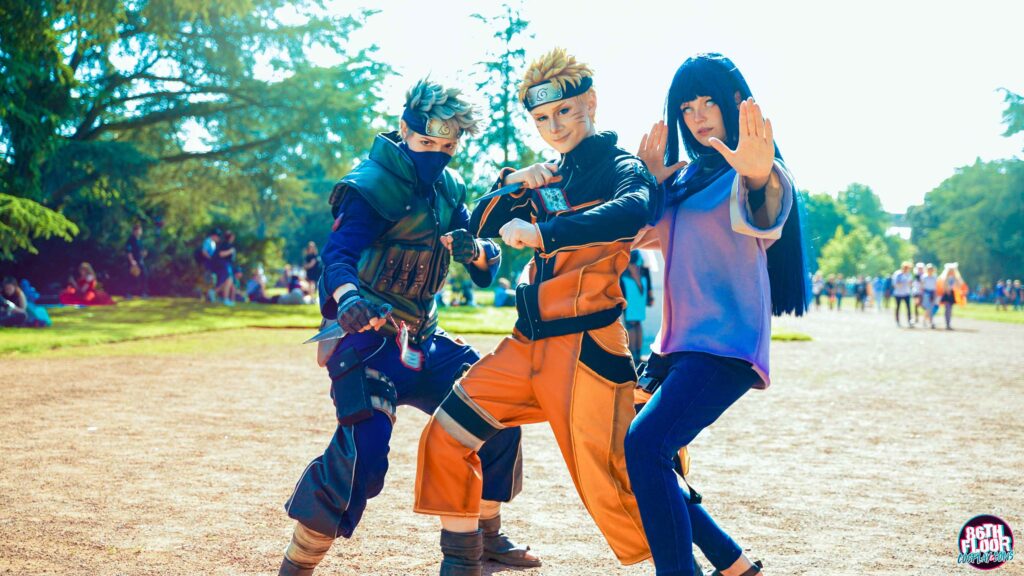 DoKomi is one of those comic book conventions that stands out from the rest. While it does have a convention center, with all the designated areas you'd expect for refilling waterbottles, food, and bathroom breaks – most of this convention takes place in a beautiful park outside of the main hall!
This offers cosplayers an opportunity to find their inner peace while exploring nature. It's also a great location for photography and videography – perfect for capturing those moments of cosplay bliss in the beautiful July sunshine. It's for this reason that we think it is one of the best comic cons in Europe!
What's more, DoKomi has some amazing guest panels, workshops and live performances that make it a must visit comic con international experience. So if you're looking for something special then look no further than DoKomi!
Japan Expo (Jul 13th – Jul 16th) Paris, France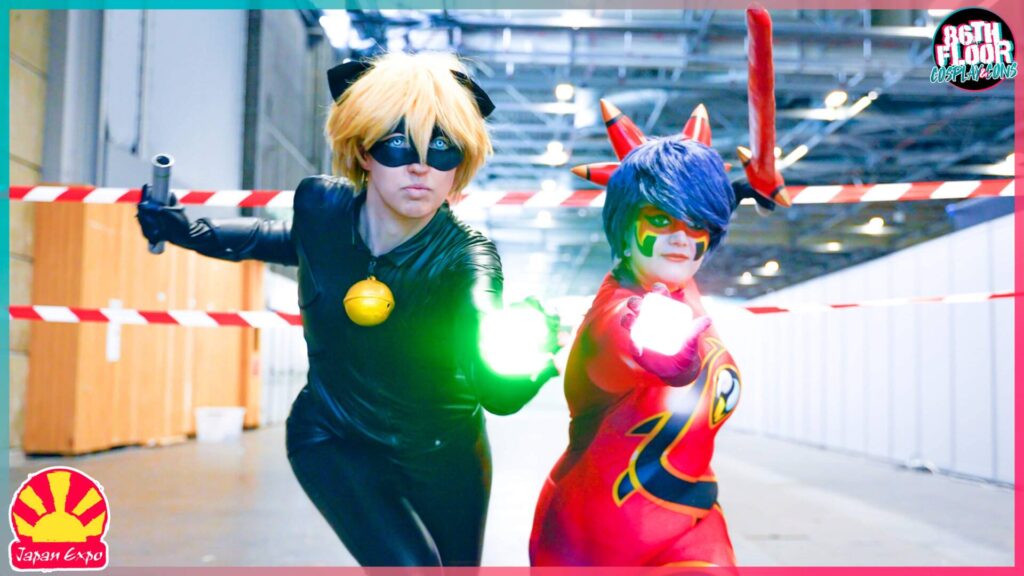 The titan of a convention, Japan Expo, is the biggest con in all of Europe, offering that New York Comic Con experience on the other side of the pond. It celebrates all things Asian pop culture, making it one of the best comic cons for big anime fans.
Held annually in Paris, this con is a must-visit for comic and anime fans from all across the globe. And set right in the thick of July – it's quite literally one of the hottest comic cons you'll ever attend!
The main floor boasts amazing guest creators who give talks and workshops, as well as some of the best Japanese culture and cuisine around. Whether you're a movie fan or just looking for an incredible experience then Japan Expo is definitely worth checking out – it won't disappoint!
Plus, you can expect an overwhelming selection of vendors and exhibitors selling all kinds of merchandise from Asian pop culture. From cute apparel to cool collectables, Japan Expo is definitely one of the best conventions to shop for anime fanatics!
And if you've never experienced EGX, the thrilling cosplay performance competition that Japan Expo is famous for, make sure you check it out this July.
San Diego Comic-Con (Jul 19th – Jul 23th) California, USA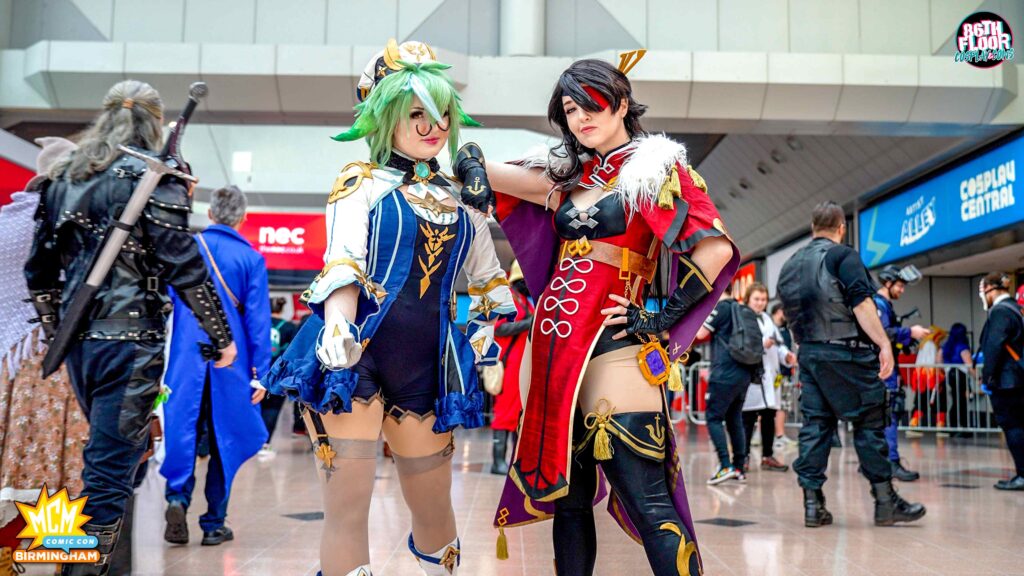 San Diego Comic-Con is arguably the world's biggest and most popular comic con. This year it will be taking place at the San Diego Convention Centre from July 19th to 23rd, and features some of the biggest names in fandom.
Whether you're looking to meet your favourite creator or just want a chance to explore the immense halls, San Diego Comic-Con is sure to be an unforgettable experience – with some unforgettable weather in the glorious July sunshine.
San Diego Comic Con is famous for its amazing parades – a really fantastic, standout activity in the universe of comic conventions! The entire city dresses up, flying flags from their windows and cheering in the street, as thousands of cosplayers strut their stuff! We love conventions that aren't tethered just to the convention center – this convention spans the entire city, in a Las Vegas style celebration you can't help but marvel at!
Gamescom (Aug 23rd – 27th) Cologne, Germany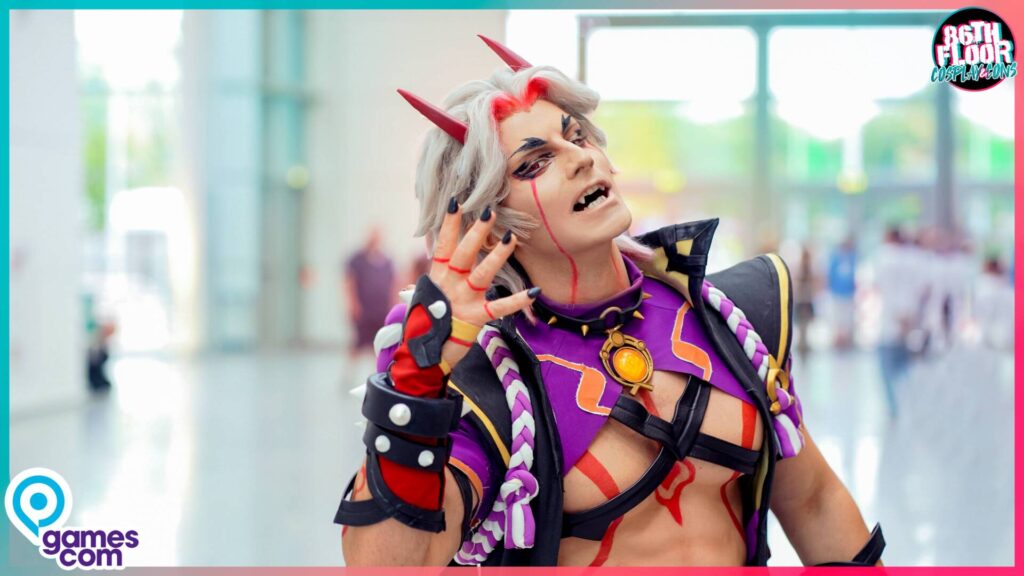 One of Europe's best comic cons is Gamescom, held annually in Cologne, Germany. With over 350,000 visitors coming from all around the world and more than 800 exhibitors displaying their games and merchandise, it's no surprise that Gamescom is one of the largest gaming shows in Europe!
Gamescom is a video game trade fair – so you can expect thrilling tournaments, fascinating expos, exclusive merchandise, and tons of cosplay. You can also look forward to celebrity appearances, cosplays and competitions, as well as merchandise that is hard to find anywhere else.
If you're a dedicated gamer looking for the ultimate experience, Gamescom is the place to be!
Dragoncon (Aug 31st – Sept 4th) Atlanta, Georgia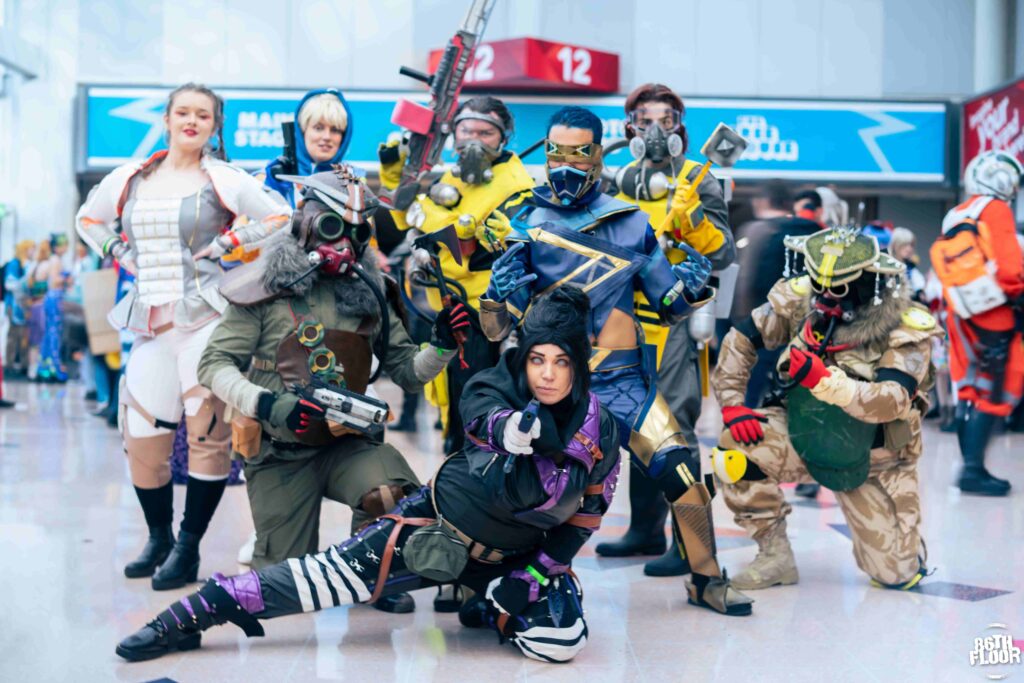 Dragoncon is one of the longest running and largest anime and comic conventions in America.
Held annually since 1987 in Atlanta, this pop culture extravaganza brings together a diverse crowd that loves sci-fi and fantasy films, comics, gaming, literature and more. With some of the best cosplay around as well as exclusive panels, an artist alley, shows and workshops – Dragoncon is definitely an experience you won't want to miss!
The venue is unlike many other big comic conventions. Instead of taking place in a big sprawling convention center, as would be the case at Wizard World Chicago or London MCM, Dragoncon takes place in a hotel, like a smaller anime convention would. And taking over the whole premises for the comic convention is so much fun!
There's also great food from local restaurants and vendors, plus plenty of merchandise for sale. Whether you're looking to meet your favourite creator or just want a chance to explore the immense show floor – Dragoncon is sure to deliver the experience of one of the best comic cons!
NYCC (New York Comic Con) (Oct 12th – 15th) New York City, New York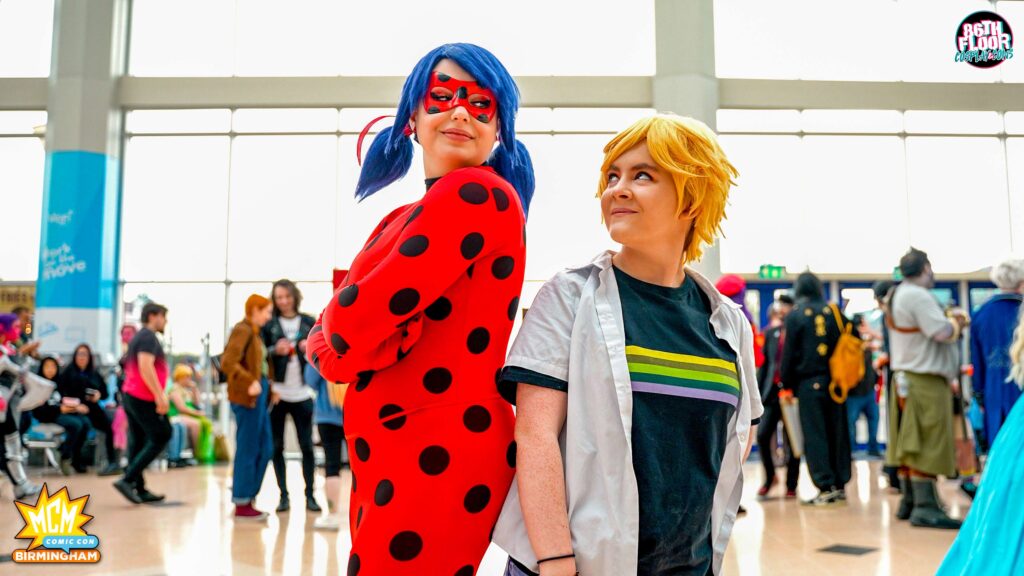 Even New York, the Big Apple itself, hosts comic conventions!
Every year NYCC takes over the Javits Convention Center for one of the best comic cons of the year, bringing together fans of comics, gaming, movies and more in one magical place. From thrilling tournaments to amazing cosplay competitions – NYCC is a must-see show for any fan of pop culture.
You will be celebrating right in the shadow of the Empire State Building, drinking in the amazing guests, creators, and ambience. How cool to be celebrating all things comic books in a place that reminds you of Gotham City, or indeed the New York cityscapes of Marvel comics?! This unique feeling makes it one of the best comic cons for sure.
MCM Comic Con (Late Oct) ExCel, London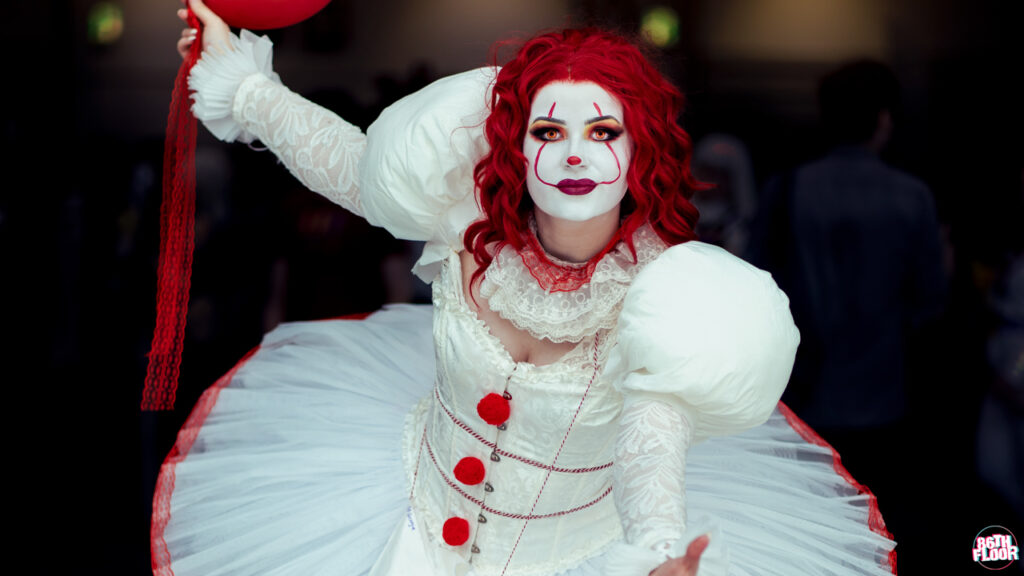 And we're back for the second MCM Comic Con London of the year – this time in October!
Usually held over the Halloween weekend at the ExCel Centre in London, this most epic of events brings together comic fans from all over the world for a spooktacular celebration of all things comics and pop culture. You can expect to find some amazing cosplay – it is one of the best comic cons for showing off your creations to the masses!
Plus you can look forward to exclusive panels, screenings and merchandise. Not to mention lots of celebrity appearances as well! So if you're a person who wants an epic adventure, one that mixes all the sci fi fun of comic conventions with Halloween horror, then make sure to check out MCM Comic Con – it's an experience like no other.
Lucca Comics and Games (Nov 1st – 5th) Lucca, Italy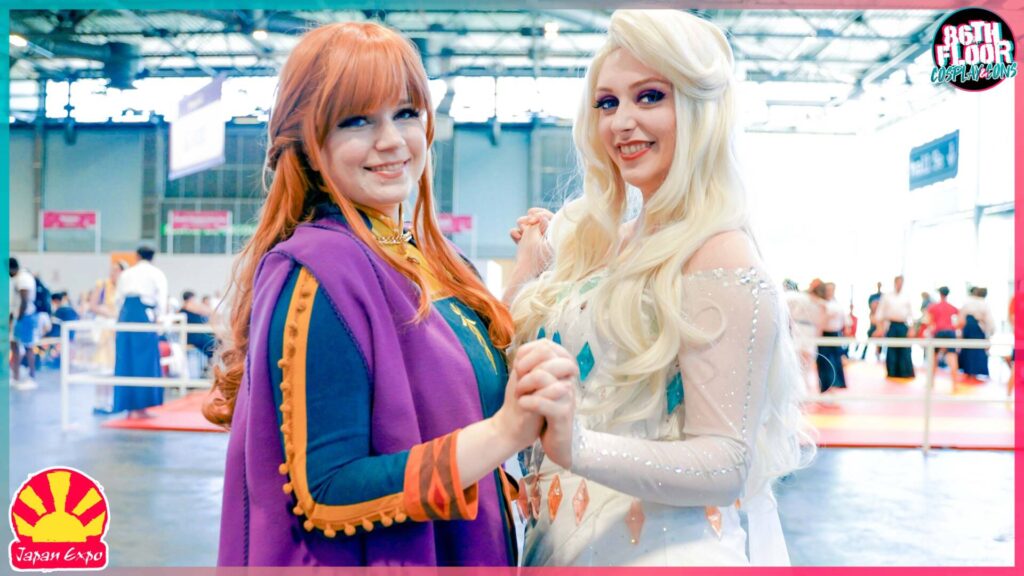 If you're a person who wants to go even further afield than New York or Chicago, why not try a convention in a country where English isn't the first language?
This comic con, international style, is Lucca Comics & Games 2019 in Italy, held in the Tuscan city of Lucca. It's one of the most famous and longest-running best comic cons in Europe, taking place over the first week of November each year.
This show is a must-see for any fan of comics, gaming, illustrations, cosplay and more. You can expect to find some amazing displays from Italian artists as well as exclusive merchandise and panels. There's even an area dedicated solely to video games! All these features makes it one of the best comic cons specifically for video game fans.
So if you're looking for an unforgettable experience that mixes Italian culture with all things geeky then look no further than Lucca Comics & Games! It will live up to all your expectations of San Diego and New York, while also delivering something a little different in location.
MCM Comic Con (Nov 10th – 12th) NEC Birmingham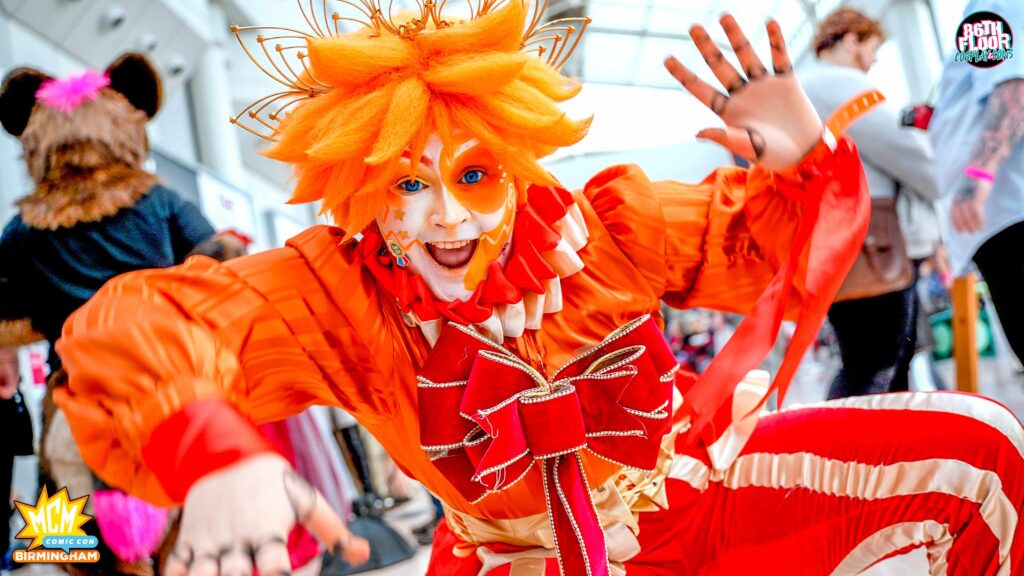 Aaand the last MCM Comic Con of the year, MCM Birmingham, held annually at the NEC at the end of the year.
This used to be one of the smaller comic conventions in the UK – but over the years it has gained an extra day (Friday, Saturday and Sunday) and even more activities and exclusive merchandise than before, plus some amazing guests from all over the world!
Plus you can look forward to lots of delicious food and entertainment, as it is right on the doorstep of the NEC's beautiful Resorts World. So don't wait any longer – book your tickets now and start planning your MCM Comic Con weekend today, it's sure to be one of the best comic cons you'll attend this year!
Are these ALL the best Comic Cons?!
To sum it up, there's no shortage of awesome comic cons around the world. Whether you're a seasoned cosplayer or just getting started, there's something for everyone.
So if you have the chance to attend one of these best comic cons on our list – go for it. You won't regret it!
Happy cosplaying everyone!
What cosplay content should I explore next…?
Want to see what we got up to last year, when we attended the best comic cons of 2022? Then check out…
Cosplay Love – 86th Floor Cosplay Music Video 2023 ft Miraculous Ladybug, Demon Slayer, DreamSMP and MORE!
2022 Cosplay REWIND – The BEST Shots of Cosplay we got at Comic Conventions in 2022!
Watch our NEW Miraculous Ladybug and Cat Noir Cosplay Music Video: YouTube Challenge!
Dream SMP – in REAL LIFE?! Watch our BRAND NEW Dream SMP Cosplay Music Video!
And if you want to look like our amazing Patreons in their Showcase Shoot pics, sign up to our Patreon here!
https://www.patreon.com/86thfloor
About Post Author
Get social - follow us on these Networks!