When The 86th Floor asked me to be part of their Critical Role Cosplay video, I jumped at the chance!
I had long been a fan of Critical Role, a YouTube and Twitch-based DnD podcast. Critical Role is full of vibrant and lovable characters played by well known voice actors like Matt Mercer, Laura Bailey and Ashley Johnson. Their enthusiasm and love for each other has encouraged a global community to fall in love with them.
CRITICAL ROLE COSPLAY – A GLOBAL COMMUNITY
Jester was a far bigger undertaking as a Critical Role cosplay. To start, she's blue! Learning how to do body-paint was a difficult task. It was so much fun to see how much I changed thanks to the layers of makeup though.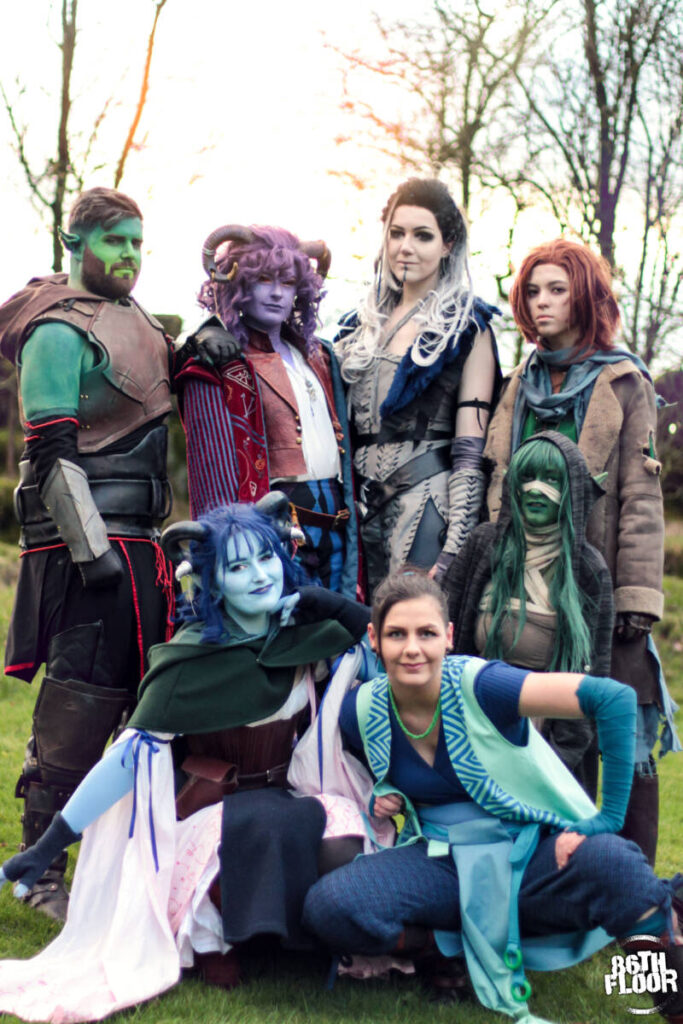 It was so much fun wearing the cosplay and embodying Jester. I grew to love her silly, bubbly personality even more through the sewing process. She has so much joy and excitement for all she does and that attitude was so infectious.
I was over the moon when The 86th Floor asked me and my friend WoodsmokeandWords to be part of their Critical Role video. As Osh and Miranda talked us through the concept, we were so excited about the creativity of the project.
THE 86TH FLOOR CRITICAL ROLE COSPLAY MUSIC VIDEO
The video tells the story of the death of Mollymauk Tealeaf. The characters reminisce about time spent with him. We get to see flashbacks to moments where he supported or inspired others.
Woodsmokeandwords and I have a close friendship. We've been through many highs and lows and even travelled the world together for cosplay competitions. The idea of a video that focussed on the amazing bond of friendship was really touching for us. We were so excited to join the cast as Jester and Molly!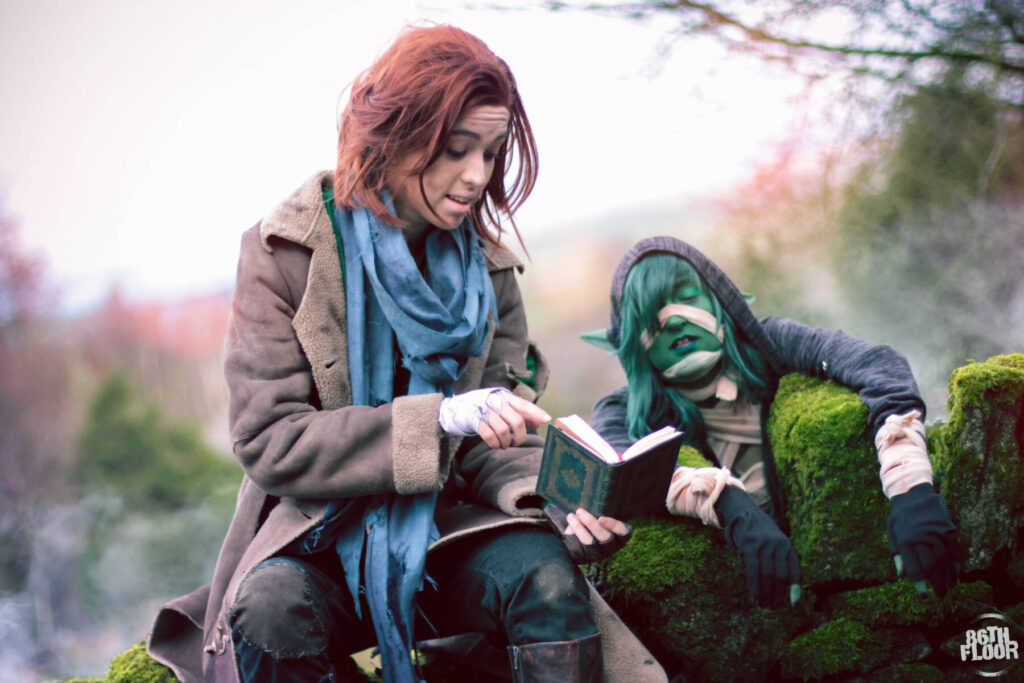 The cast consisted of some amazing creators. I already knew GrabbinLegs and KatieLavaBug (Yasha and Beau ) through the competitive cosplay scene. I was excited to work with them again. I had never met Seamrippercosplay or Bluexshift but I had loved their work in previous 86th Floor videos. I couldn't wait to get to know them. JDBCosplay is actually my D&D games master! It was a lot of fun to work with him but it did make the Jester and Fjord flirting scenes hilariously awkward!
FILMING THE VIDEO
The filming weekend was so much fun. We certainly worked hard and played hard. Being my first time on a 86th Floor set, I didn't know what to expect. Osh and Miranda were so passionate and organised that everything went smoothly.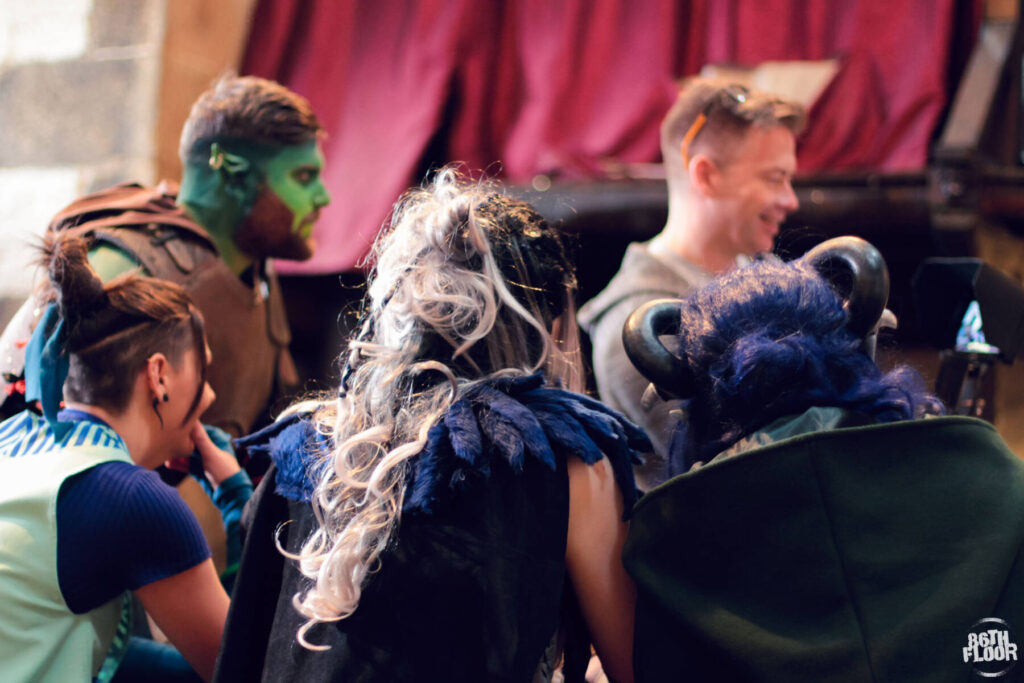 I also got to meet Emi during filming and experience some of the fun she brings to set. She played several cameos in the video. We had a great time writing the backstory for her character: The Bandit Queen. Keep an eye out for her the next time you watch the video!
Looking back on that weekend, I now realise what an ambitious project this was for the team. The shot list was pages long and they worked tirelessly throughout the day. They wanted to make the best possible final product!
This was the first time I had worked on a project with The 86th Floor outside of a con. I enjoyed the experience so much and I was extremely inspired when I got home. I immediately resolved to email the team thanking them and asking if they had any opportunities for an internship. I didn't have to send the email, however. A few days later they posted that they were searching for a new member of the team… and the rest is history!
Love Cosplay – Want More?
If so check out our other cosplay Music Videos from across the world. Click here to see the amazing cosplay of London MCM. Or click to see our latest dedicted videos My Hero Academia and Witcher FBI!
Are you a UK cosplayer and missing cons? If so check out our showcase days here!

Do you love Critical Role? Check out our shoot gallery below to see more of the creators on this project!
About Post Author
Get social - follow us on these Networks!