When RIOT Games offered us the chance to film at the EU Finals, we had to say yes!
We love Riot Games and League of Legends cosplay!

Thanks to their amazing community team, we had already visited the European finals in Madrid.

So when they invited us to Athens to make another cosplay music video we jumped at the chance.
You can see the cosplay video we made here, but we also managed to film some behind the scenes footage of how we made the CMV!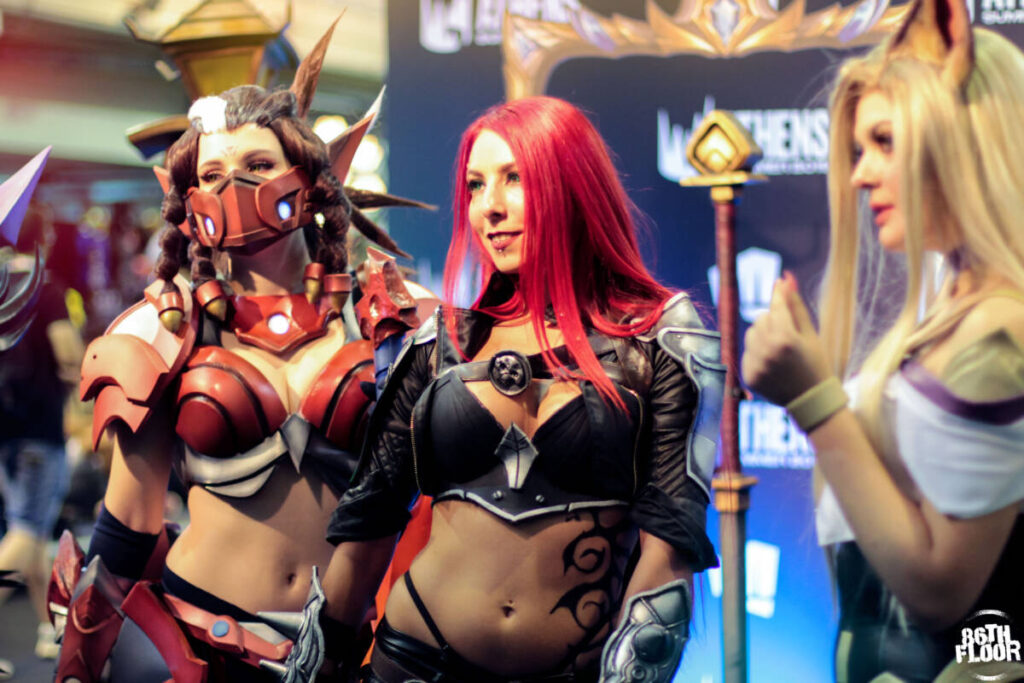 FILMING LEAGUE OF LEGENDS COSPLAY ABROAD!
As cosplayer videographers, we've travelled to conventions across the EU but this was our first time filming in Greece.

Jumping on the plane we had no idea, of the language barriers we would encounter or what other difficulties would present themselves.
Any worries disappeared as soon as we arrived on site. The cosplayers were all incredible (see more in our gallery here). The location a former olympic stadium was amazing and the crowd were fantastic!
Filming at an event such as the EULSC is quite daunting due to the sheer scale. However the team at RIOT were simply incredible.
Once again we got to film on the main competitor stage for the event and honestly the shots we got were a dream come true!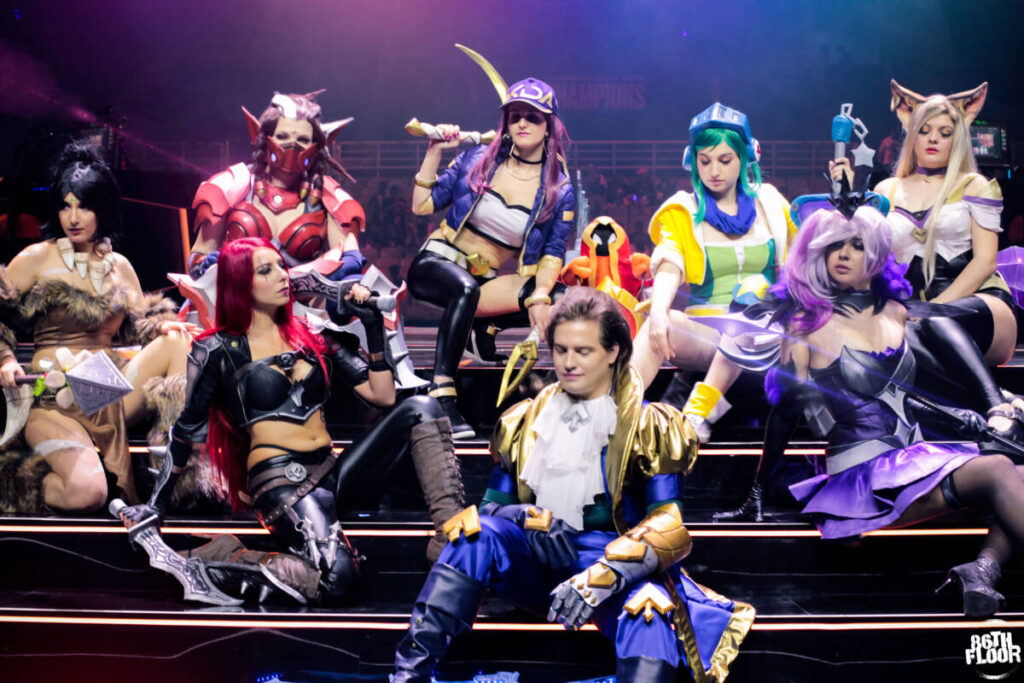 If you have the chance to attend a League of Legends live final we cannot reccomend it more highly. The atmosphere is electric and the events are flawless.
Thank you so much to RIOT and Summoners Sewcase once again for helping us make these videos and for all the increidle support they give to the cosplay community!
WANT MORE COSPLAY?
Are you a UK cosplayer and missing cons? If so check out our showcase days here!
LEAGUE OF LEGENDS COSPLAY BTS GALLERY!
About Post Author
Get social - follow us on these Networks!